Return to Headlines
PARCC Scores Coming Home This Week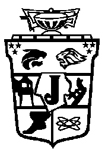 IMPORTANT: PARCC Assessment Scores Coming Home with Students This Week
and ASSESSMENT (TESTING) SCHEDULE FOR 2018-2019
Sept. 20, 2018
Dear Parents and Guardians,
On or around Sept. 20, your child will be bringing home his or her individual student score report. These reports, as well as historical data on your child's performance over the years, are always available on the Portal under the "Assessments'' tab on the Parent Portal.
This letter also contains our PARCC Testing Schedule for the 2018-2019 school year and resources to help you understand how our students are being assessed, how we utilize the information and how we can work together to help students succeed.
The full schedule of testing in grades 3-12 has been emailed to all parents. It is also available on the "Understanding Assessments and Grading – Testing Dates" page on our website. Please also check the district and school calendars on our website for any change that may take place during the year (due to weather closures, etc.)
For our high school students, please keep in mind that the state of New Jersey requires the successful completion of certain assessments (e.g. the PARCC tests) in order for a student to graduate. To keep updated on graduation requirements, see the NJ DOE's High School Graduation Requirements.
Beyond the fact that participation in the statewide assessments is required by law, there are many positive benefits of participation. For example:
The PARCC assessments will provide parents with important information about their child's progress toward meeting the goal of being college or career ready and provide detailed diagnostic information about each individual student's performance.

PARCC assessments will include item analysis which will clarify a student's level of knowledge and understanding of a particular subject or area of a subject, and

The data derived from the assessment will be utilized by teachers and administrators to pinpoint areas of difficulty and customize instruction accordingly.
The "Understanding Assessments and Grading'' page on our website has an overview of all the assessments we use to help track students' progress, sample tests and an overview of our grading system. For more information, you can also visit www.UnderstandTheScore.org . Additional resources to help support your child can be found on the NJDOE website (www.state.nj.us/education).
If you have any further questions regarding this information, then please feel free to contact me directly at DJBaginski@jacksonsd.org or (732) 833-4602.
Sincerely,
Dan Baginski, Assistant Superintendent