Return to Headlines
Holman Celebrates Read Across America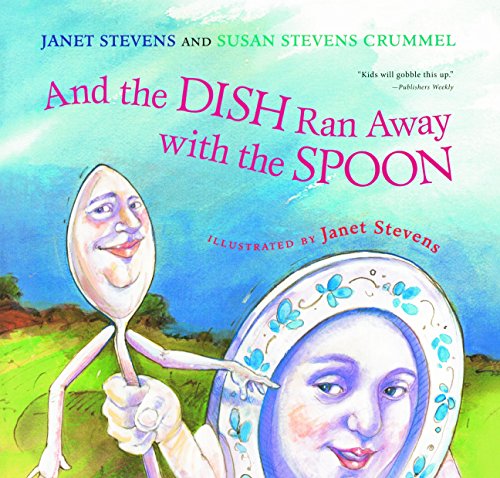 IN CELEBRATION OF READ ACROSS AMERICA WEEK
JOIN US FOR A STORY WALK!
Happy Read Across America Week! Each year the Jackson Education Association celebrates the joys of reading and stories with a Read Across America event around the time of Dr. Seuss's birthday, which is on March 2. This year, Holman School is celebrating Read Across America with a Story Walk. Families are invited to come to the Holman School campus to take a walk and read each page of our story. Around the front of Holman School, beginning near the Door #17 entrance (to the left of the main lobby, near the north playground), you will see the pages of the book And the Dish Ran Away with the Spoon posted on signs. Find page #1 with the "Start Here" bright pink stars, and follow the book pages around the front of our school. You can also listen to Holman Staff members read each page by clicking on the videos found below. The Story Walk will be available outside of school for 2 weeks, beginning February 23 until March 4.
We invite families to come and take the Story Walk after 3:30 (after school hours) during this time. Thank you for celebrating Read Across America with us!
Click each page number to hear a Holman teacher read to you:
Page 1 - Read by Ms. Schadl
Page 2 - Read by Mrs. Macaluso/Mrs. Shilan
Page 3 - Read by Mrs. Albertino/Mrs. Mucia
Page 4 - Read by Mrs. Quartarone/Mrs. McDonald
Page 5 - Read by Mr. Karas
Page 6 - Read by Mrs. Malangone
Page 7 - Read by Mrs. Polhemus
Page 8 - Read by Mrs. Berger
Page 9 - Read by Mrs. Raney
Page 10 - No video
Page 11 - Read by Mrs. Galvin
Page 12 - Read by Mr. Hynes
Page 13 - Read by Mrs. Shields
Page 14 - Read by Mrs. McGill
Page 15 - Read by Mrs. Bueide
Page 16 - Read by Mrs. Morrison
Page 17 - Read by Mrs. Caloia
Page 18 - Read by Mrs. Milon
Page 19 - Read by Ms. Schiffman
Page 20 - Read by Mrs. Giovanni
Page 21 - Read by Ms. Lardieri
Page 22 - Read by Mrs. Lynch
Page 23 - Read by Mrs. Lykes
Page 24 - Read by Mrs. Many
Page 25 - Read by Ms. Elwell
Page 26 - Read by Mrs. Bosley
Page 27 - Read by Mrs. Castro
Page 28 - Read by Ms. Cerwinski
Page 29 - Read by Ms. Mayer
Page 30 - Read by Mrs. Mitchell
Page 31 - Read by Mrs. McHugh
Page 32 - Read by Ms. Schadl