Return to Headlines
Elms Principal Message- Revised-October 2020
October 16, 2020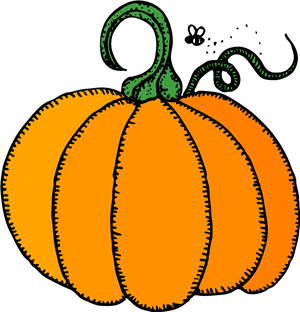 Dear Elms Family,
As much as we may love the summer days, October is a wonderful month of the year. Cooler temperatures, the changing colors of the autumn leaves, and reading all those spooky books are some of the things that make October so memorable. With a month of school behind us, I'd like to thank our Elms families for the support and commitment and making this new school experience as successful as possible.
I'd also like to offer a huge thank you to all of our teaching staff as they have been working relentlessly to ensure your child has the best possible experience for this school year. Our teachers at Elms Elementary are phenomenal and I am truly humbled to work alongside them. Regardless of what model we employ, hybrid or remote, please know that all of Elms Elementary's educators are committed to support our students and families as we all navigate this new educational landscape.
Fire Prevention Month:
Every year in the month of October, Elms Elementary addresses the issue of Fire Safety. The Jackson Fire Department has shared the
Sparky.org
website as a student friendly way to learn about this important safety topic. Teachers will also address Fire Prevention as part of the morning meetings in the days ahead. Thank you to the Jackson Fire Department for your efforts in keeping our students and families safe and informed.
CONFERENCES ARE NOW DEC. 1-3

Pumpkin Decorating Contest:
Elms Elementary would like to invite EVERY student (in EVERY GRADE) to be part of Elms' Pumpkin Decorating Contest! We hope BOTH Hybrid Students and Remote Academy Students will enjoy this fun HOME activity. Feel free to check out examples on PINTEREST and other sites. Please know if you purchase pumpkins at Cicconi Farms, Elms PTN will receive 10% of the sales. Please let them know you go to Elms Elementary!
Pumpkin Contest Information
It should be a SMALL pumpkin that your child is able to independently carry, and it must be a

REAL

pumpkin.

Please

do not carve

or cut any part of the pumpkin.
Group 1 pumpkins should be dropped off or brought in by your child(ren) on Monday, October 26.
Group 2 pumpkins should be dropped off or brought in by your child(ren) on Tuesday, October 27.

Any pumpkins that arrive after 3:00pm on Tuesday, October 27 may not be included in the contest as judging will take place that afternoon.

To be entered, please include your child's name, grade level, and teacher's name on a paper/index card and have it taped onto the pumpkin.

The pumpkins will be displayed the week of October 26-30.
Hybrid Participants
Please have your child bring in their pumpkin to school.

If you do not want your child to bring the pumpkin to school, parents/guardians can drop off the pumpkin at the school between 9:30 AM - 12:00 PM

at front reception

.
Remote Participants
The pumpkin should be dropped off at

front reception

between 9:30 AM - 12:00 PM on either Monday, October 26 or Tuesday, October 27. Your child(ren)'s

pumpkin label should include their REMOTE

teacher's name.
Voting
There will be a Pumpkin Committee to vote on the pumpkins. The committee members will consist of a staff representative from each grade level.

Winners will be posted on the Elms website and announced school-wide during our morning message.

Our amazing PTN will be purchasing a small prize for the winners of each grade level.
We hope you will enjoy spending time as a family creating the pumpkin!
Halloween Costume Days: Due to the restriction of Covid 19, Halloween celebrations in the school setting will be limited. In keeping with the spirit of fun, we invite students to dress in costume. Group 1 students are invited to dress in costume on Wednesday, October 28th, and Group 2 students are invited to dress in costume on Friday, October 30th. Remember that your child will need to sit, write, walk, and eat lunch as well as do other school related activities. If your child chooses to wear a costume, the costume should lend itself to those activities. Of course safety is always a concern. In order to provide a safe, fun experience for all, please adhere to the following precautions:
No candy/food exchange will be allowed in the school setting. Please do not send in candy for the school events.
All Halloween activities will be facilitated by the teacher in the classroom.

In keeping with health and safety protocols, please know that visitors will be prohibited from such classroom activities.

Children should be prepared to remain in their costumes all day. Please keep in mind that costumes should be comfortable and allow the children to move freely, and should not depict any sort of violence.

Fake weapons of any kind are strictly prohibited.
Character Education:
This month, the Elms School will continue to promote strong and positive character by celebrating Respect Week, School Safety Week, and Red Ribbon Week. The week of Respect had such activities as "Sock it to Bullying" and wearing blue to recognize bullying prevention. Look ahead on the school calendar for more school spirit events as we move through the days of October and recognize the importance of Safety and Drug Prevention.
We appreciate your cooperation and efforts to keep our students safe. Please contact the school directly if you have any questions. We will be glad to help you.
Warm Regards,
Michael Burgos Shawn Levinson