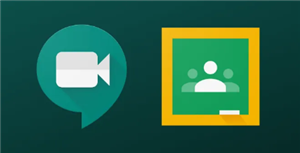 Google Meet Tuesday, June 9, at 11 am.
IMPORTANT!
Please have your child attend the Google Meet on Friday, May 29 at 11:00 am. Starting June 1, classes are moving to project-based remote learning. During this meeting, I will go over everything students need to know to begin this phase with ease.
The meeting is an opportunity for the kids to get first-hand instructions on how to approach the project.
It is also a chance to ask questions and hear the questions of others they may not think to ask.
A follow-up Google Meet is scheduled for Wednesday, June 3 at 11 am.
---
---
Small group Google Meet on Friday, May 22 at 11:45 am to review the order of operations.
Weekly Google Meet for all of Ms. Padron's math students is Wednesday, May 27 at 11:00 am.
The link will be posted in Google Classroom.
IF THE MESSAGE "The meeting code you entered doesn't work" appears, a teacher is not present. The student should try again within the scheduled time.
(For further details on how to use Google Meet during remote learning, please refer to the post further down on this class page.)
---