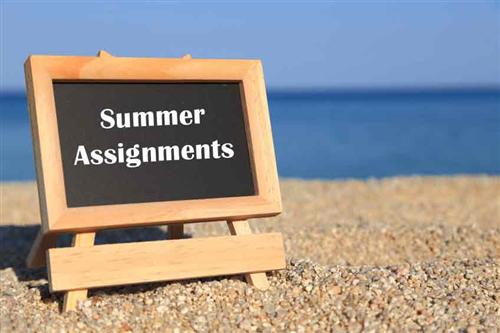 High School AP World Language Summer Assignments
The Jackson School District World Language Department requires summer assignments be completed prior to the beginning of the semester during which you will take your course(s). It is our belief that the summer represents an important opportunity for students to strengthen their skills in core subjects and to better prepare them for success in the coming year.

Students should be prepared to be assessed or to hand in completed assignments by the dates below.

Please keep in mind that student schedules will not be released until the end of August, which means that students will not know which semester they are taking these courses until then. The summer work is intended to keep skills fresh over the summer. It is recommended for students to complete the assignment during the summer months, regardless of when they are taking the course. For students taking the courses below during the second semester, the work can be reviewed prior to the start of the class.
High School AP World Language Summer Assignments
FRENCH

Honors French 3 - Both High Schools

Students will go to the Google Classroom for 3 Honors Summer Work. Use the class code: rn9dwd

Students will find links to websites and are encouraged to review the material.

Honors French 4 - Both High Schools

Students will go to the Google Classroom for 4 Honors Summer Work. Use the class code: 7h53ev

Students will find links to websites and are encouraged to review the material.

---

SPANISH

Spanish 2 Honors - No Summer Work

Spanish 3 Honors - Summer Assignment

Spanish 4 Honors - Summer Assignment

Spanish 4 honors - Attachment 1

Spanish 4 Honors - Attachment 2

AP Spanish Language and Culture Summer Work

---

ITALIAN

Italian 3 Honors and 4 Honors - Summer Assignment