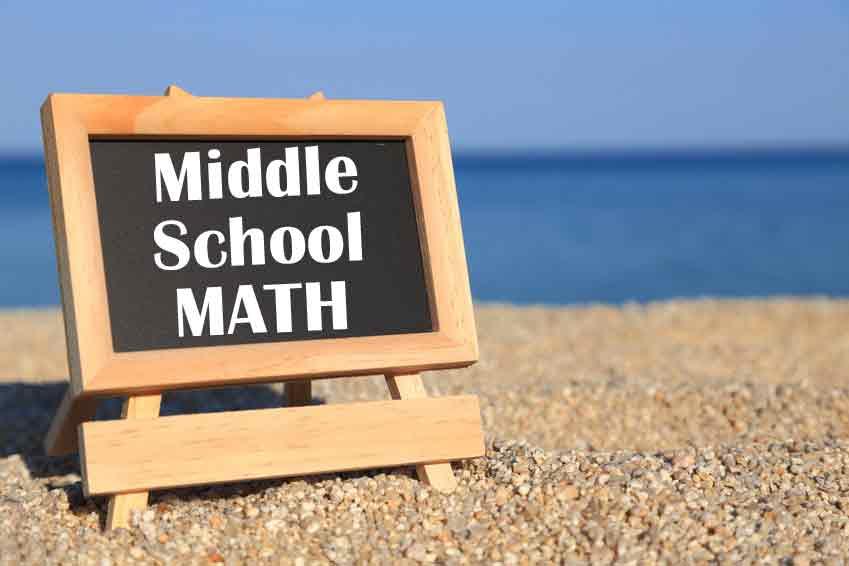 ALL Summer Assignments are OPTIONAL (with the exception of High School AP Courses).

The summer assignments listed on our site can be used for skill practice and reinforcement of learning in order to keep students on track. However, if a student needs a break from schoolwork, we encourage them to take that break. Work that is not done will NOT count against a student.

---

NOTE: If you see a note or remark in an assignment that references it being due when students return, it may be an assignment that was published for a prior year. For the Summer of 2023 - unless it is an AP assignment - ALL work is RECOMMENDED but OPTIONAL.
Middle School Math Summer Assignments
Stop the Math "Summer Slide"
Incorporating consistent and meaningful opportunities for math practice into your family's summer agenda could benefit your child long after they bid summer break a fond farewell.

The reason: Summer learning loss - otherwise known as the "Summer Slide". This refers to the loss of skills all students experience when they don't participate in educational activities over summer vacation.

According to researchers at Johns Hopkins University, math proficiency is particularly susceptible to the summer slide, with students losing about two months of grade-level equivalency in mathematical computation skills over the summer months.

The good news is that it's possible to stop the summer slide in its tracks and help your child retain concepts they learned throughout the school year. Support your child at home by asking them to practice a few problems each week from the summer learning packet provided. 10-15 minutes each week is enough to keep math skills sharp.

Additionally, students who turn in a completed summer math packet in September can earn up to 10 bonus points on an assessment of their choice during the first marking period. Students will earn the bonus points based on teacher discretion, depending on the number of problems completed and the amount of work shown (no work=no credit).