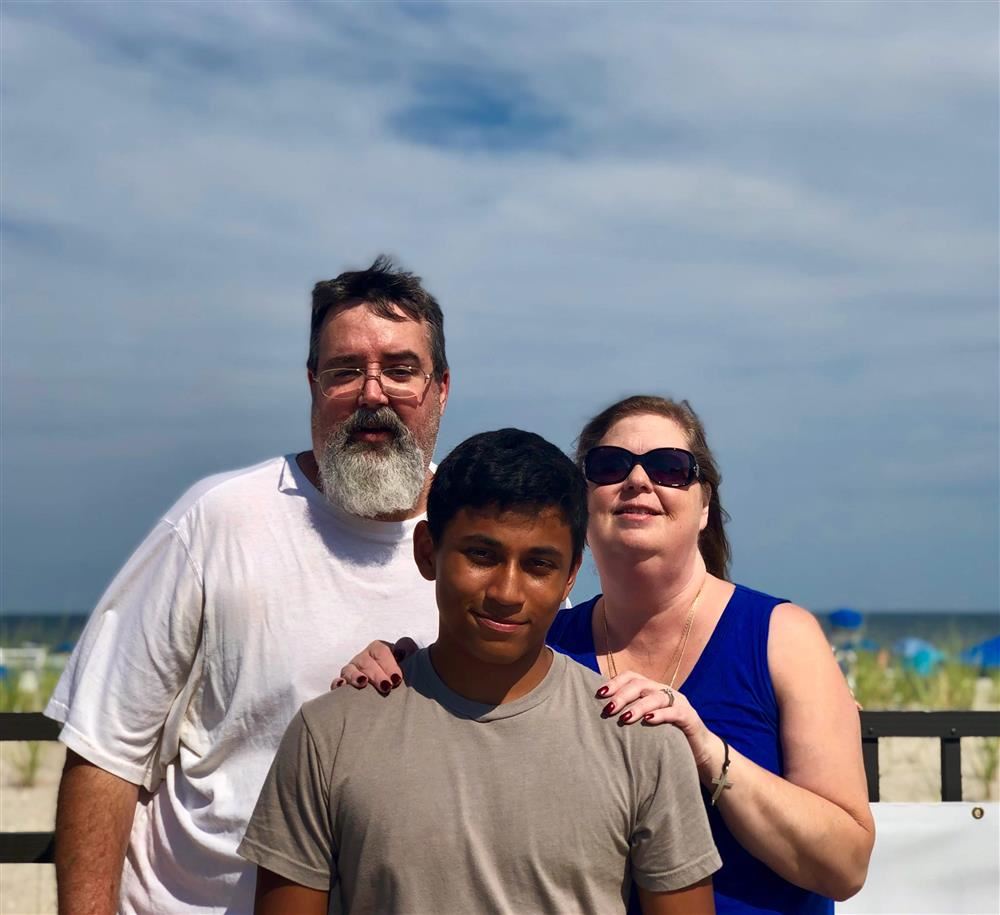 Phone:
Email:
Degrees and Certifications:
Mrs.

Diane R. Sendecki

Just a little information about myself:

My name is Diane Roman Sendecki, and I love teaching at Elms Elementary School. I started teaching computer literacy at Elms in 2011. I am starting my 24th year of teaching, and I am honored to say that this is my 21st year teaching in Jackson. I taught computer literacy and business technology for 13 years at the Christa McAuliffe Middle School. Before coming to the Jackson School District, I taught 7th grade science and reading for three years in the Flemington-Raritan Regional School District.

Teaching computer literacy, technology, robotics, coding, and STEM is my passion, and I am Google Crazy! I am a Google Certified Educator. I have taught for the State of NJ, the Educational Technology Teaching Center (ETTC), Ocean County College and the Jackson Community School. I have taught all ages of students from birth through eighty-two.

I was born in Newark, NJ, and raised in Bloomfield, NJ.

I earned a B.A. in Psychology from Seton Hall University in 1990 and an M.A. in Education with Advanced Standing in teaching from Georgian Court University in 1996. My husband and I have been married for almost 28 years. We have a 14 year-old son, and a 2 year old German Shorthaired Pointer (GSP) puppy named Psycho; her name suits her very well. In my spare time, I enjoy walking at parks and nature centers with my family, reading and going to STEM/MakerFaires.

I love getting to know each of my students. I teach every student at Elms from Kindergarten through grade 5. This gives me the ability to watch my students learn and grow throughout all of their years at Elms.

As a passionate educator, I believe that learning begins with the student. It is important for the students to be mentally present while in our STEM lab learning about computer literacy and engaging in STEM Challenges. I recommend that the students should go home and duplicate what they learned in class and teach it to a family member. This will make the learning of new skills more important. In computer literacy tech/STEM, the students will be challenged on a daily basis with real-world situations and life skills that prepare them for our constantly changing technological world.

All of the students participate in STEM or Coding Challenges throughout the year. They are learning how to work collaboratively with LEGO's to engineer, design, report, discuss, and reflect; with the Dash and Dot Robots to engineer, program, design, report, discuss and reflect, and with KEVA planks to engineer, design, create artistically, report, discuss and reflect. Please remember to ask your child about their STEM Challenges.

Teaching is my greatest passion in life, and I am eager to help your child grow and become a life-long learner and lover of technology. I am looking forward to working with all of you and making memories together. If you have any questions or encounter any issues, please do not hesitate to reach out to me. Email is the easiest way to reach me drsendecki@jacksonsd.org. Here's to a wonderful school year!

My Favorite Poem:

WHOSE CHILD IS THIS?
Author Unknown

"Whose child is this?" I asked one day
Seeing a little one out at play
"Mine", said the parent with a tender smile
"Mine to keep a little while
To bathe his hands and comb his hair
To tell him what he is to wear
To prepare him that he may always be good
And each day do the things he should"

"Whose child is this?" I asked again
As the door opened and someone came in
"Mine", said the teacher with the same tender smile
"Mine, to keep just for a little while
To teach him how to be gentle and kind
To train and direct his dear little mind
To help him live by every rule
And get the best he can from school"

"Whose child is this?" I ask once more
Just as the little one entered the door
"Ours" said the parent and the teacher as they smiled
And each took the hand of the little child
"Ours to love and train together
Ours this blessed task forever."
Last Modified on August 28, 2019