Return to Headlines
https://crawford-rodriguez-ptn.cheddarup.com/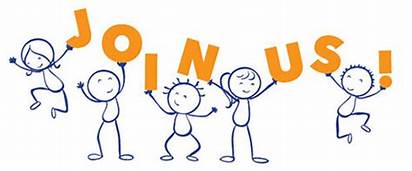 Family & Faculty Donation $10 minimum
You are welcome to donate more.
Joining the PTN is a great way to get involved in our school community. We always need volunteers to assist in activities, however, please don't feel obligated just because you join. If you want to join the PTN but cannot commit your time, that's ok! You view it as a donation as well. We appreciate any and all help we are offered!
Where did the PTN money go in 2021/2022?
· Student planners: $1,200
· Student Folders/Communicators: $1,000
· Field Trips & Bussing: $900
· Teacher Appreciation Week: $500
· Game Day Shirts: $3,800
· Game Day Ices: $700
· Kindergarten Flag Shirts: $1,400
· Student Assemblies: $500
· Teacher/Staff Lunches & Gifts: $1,000
· Picnic Tables for Outdoor Stuff: $6,500
We provided the above, and so much more! We look forward to another year of supporting our Students, Teachers & Staff here at Crawford Rodriguez Elementary School!
Thank you for your support.
CR PTN EXECUTIVE BOARD
2022/2023 PTN Formulario De Membresía
Unirse a la PTN es una excelente manera de involucrarse en nuestra comunidad escolar. Nosotros siempre necesita voluntarios para ayudar en las actividades, sin embargo, por favor no se sienta obligado solo porque te unes. Si quieres unirte al PTN pero no puedes comprometer tu tiempo, ¡está bien! Tú verlo como una donación también. ¡Apreciamos toda la ayuda que se nos ofrece!
¿A dónde fue a parar el dinero del PTN en 2021/2022?
• Planificadores estudiantiles: $1,200
• Carpetas de estudiantes/comunicadores: $1,000
• Excursiones y autobuses: $900
• Semana de Apreciación del Maestro: $500
• Camisetas del día del juego: $3,800
• Ices del día del juego: $700
• Camisas de bandera de jardín de infantes: $1,400
• Asambleas estudiantiles: $500
• Almuerzos y regalos para maestros / personal: $ 1,000
• Mesas de picnic para cosas al aire libre: $ 6,500
¡Proporcionamos lo anterior, y mucho más! ¡Esperamos otro año de apoyo a nuestros estudiantes, maestros y personal aquí en la Escuela Primaria Crawford Rodriguez!