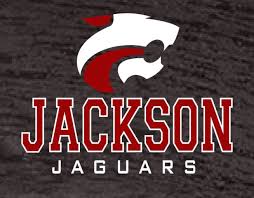 Welcome to Mrs. Kovac's Math Site. Please find our course information, schedules, and helpful links below. Click here for our bell schedule and remote Google Meet time schedule. Links to the Google Meet are on Google Classroom.

Let's Go Jags!

Mrs. Kovac's Schedule

Period 1: Geometry in 519

Period 2: Computer Science in 500

Period 3: Algebra 1 FY in 519 with Mr. Krystopik
Please follow the link to see an updated calendar.

Please follow the link for an updated calendar.
Period 2: shtfmsw

Registration Code: JQ74-PH54

Calculator: Desmos
Email: dkovac@jacksonsd.org