Return to Headlines
Check Out Our JLHS Daily Announcements
Good Morning Jackson Liberty!
Make sure to follow JLHS LionsRoar on Twitter for all of your JLHS news.
The food department will be serving breakfast at the bell. Start your day off with a healthy breakfast.
ATTENTION STUDENTS: PLEASE REMEMBER TO CHECK YOUR SCHOOL/STUDENT EMAIL ACCOUNT DURING HOMEROOM. LATE TO SCHOOL AND AFTER SCHOOL DETENTION NOTICES WILL NOW BE EMAILED TO YOUR SCHOOL/STUDENT EMAIL ACCOUNT.
There will be a meeting Tuesday, November 20th right after school in room B121 until 2:15 for any freshman interested in running for the Freshmen Class Office.
The Girls Basketball Team will be having tryouts on Monday, Tuesday and Wednesday November 19th through the 21st. On November 19th, tryouts will be from 2:15-4:30. Please be dressed and ready to go at 2:15, all athletes will meet in the girls locker room. If you have any questions, please see Coach Savona, Coach Flanagan or Coach Smicklo. We hope to see you there!
Attention all 9th, 10th, and 11th grade students: Picture day retakes will be on Thursday, November 29th in the IMC. This is also for faculty and staff who missed picture day. Any questions, please see Miss Forsyth in D109.
If you are newly inducted into the SNHS, you should have joined the REMIND. If you did not, please do so asap as your advisors have been trying to contact you about meetings and the upcoming SNHS Ceremony.
Anyone interested in managing the Girl's Basketball Team this year, please see Ms. Savona in room B209 or the Girls Locker Room for information.
Boys Basketball tryout's for all levels Will take place Monday, November 19th through Wednesday, November 21st. All of those interested in trying out must have their health physical paper work handed into the nurse and meet all eligible criteria in order to participate. On Monday, November 19th meet at 2:15 in the Lecture hall. For more information on times see the flyer posted in the boy's locker room or Coach Rankin and Coach Chesley.
The Atlib Players will be presenting the Holiday classic...Scrooge and Marley this weekend. The show opens Friday, November 16th at 7PM and also has two shows on Saturday; 1:30 and 6:30. See Mrs. Mathias for tickets.
If you are interested in the SAT Prep class, please stop by the Guidance office as soon as possible to pick up the form. Seating is limited so it is first come first serve. The cost is $30. See your Guidance Counselor for any questions.
---
ATHLETIC UPDATE
Good Morning Liberty!
Our fall seasons have officially ended, and our winter seasons have begun! Ice Hockey began practice last week, and the Bowling and Swimming teams start practice today. Good luck to those programs as they start their 2018-2019 campaigns!
Please enjoy some positive news from Liberty Athletics:
The Boys Cross Country team made school history on Saturday finishing 15th in all of Group 3 (80 schools) - their best finish ever! The team ran their fastest 5-man average ever at Holmdel Park's hilly course. Devin Valenzuela finished first for the Lions with a school record 17:37, Aaron Rocha dropped 36 seconds off his best Holmdel time to finish his final XC race in commanding fashion at 17:45. Dylan Stinner finished in 18:15, Dan Keenan dropped 12 seconds to come in at 18:51, and Zach Koshy came in at 19:28. Great job boys! Way to finish your season strong!

Congratulations to Amber and Hailey McGee of the Girls Soccer team on being named to the NJGSCA (New Jersey Girls Soccer Coaches Association) All-State team as voted on by NJGSCA member coaches!

New RED ZONE t-shirts are in and every size is in stock! Please stop by Athletics to purchase one. RED ZONE shirts will get you into every basketball game and wrestling match this winter! They cost $10 each and your purchase helps pay for student fan bus trips to athletic events, as well as other RED ZONE endeavors, so please support the

RED ZONE!
ALL Athletic Events this Week:
Friday, November 16th
Varsity Ice Hockey vs. Monroe (scrimmage) - 3:45 (Jersey Shore Arena)
Make sure to check the Liberty Athletics Twitter for weather updates, postponements, and everything going on with Liberty Athletics. Hope to see everyone out at the games.
GO LIONS!
---
Attention Liberty! Everyone wear your red zone shirts.
ALL SHIRTS AND SWEATSHIRTS are on sale in the athletic office!
FOLLOW the RED ZONE's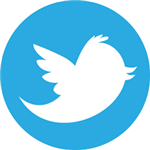 twitter account! "@JLHSRedZone" for details!