Return to Headlines
Check Out Our JLHS Daily Announcements
Today is Friday, January 12th.
Make sure to follow JLHS LionsRoar on Twitter for all of your JLHS news.
There will be a freshman class meeting on Thursday, January 18th after school in room B213.
There will be a Lighthouse Meeting on Wednesday, January 17th in B126. We will be working on our next 2 proejcts. See you there!
Sophomores, Juniors, and Seniors who are interested in the Future Educators National Honor Society and the Future Business Leaders Honor Society should come complete an Honor Society application in C101.
Attention Liberty - The Senior Class is selling Uncle Doods Donuts again. It cost just $12 for a box of 9 delivious donuts! Orders must be placed by Friday, January 19th in room B227. Donuts will be here on Wednesday, January 24th. Order forms can be picked up in room B227.
Let the good times roll. Liberty is hosting a Sock Hop Dance on Friday, February 9th from 6:30 pm to 9:30 pm. Tickets are available from any member of the Grease cast. Food and drinks will be avialable for purchase.
---
The Boys Basketball team defeated Jackson Memorial 50-44

on Tuesday

for the first time in program history.

On Wednesday

, all three levels defeated Central for a program sweep. The team is now 5-3 on the season. Keep it up boys!
The Girls Swim team picked up their first win of the season over Manchester. First place finishes were achieved by Carrie Spexarth in the 200 IM, Emily Marchand in both the 50 Free and 100 Butterfly, Hannah Macauley in the 100 Free, and Samantha Voicheck in the 100 Breaststroke, as well as team firsts in the 200 Medley Relay and 200 Free Relay. Great job girls!
At the Ocean County Relays, we had two teams with first-place finishes: The Boys 4x800 team of Joe Devito, Dan Duffy, Matt Campbell, and Matt Vargas, and the Girls 4x200 team of Aniyah Russell, Va'Shayna Williams, Darita Pareott, and Madison Rodriguez. Great job all around by our indoor track athletes!
HOME Events This Week:
Monday, January 8
All events postponed
McAuliffe Girls Basketball vs. Brackman Middle (Barnegat) -
3:45
Girls Basketball vs. Lakewood - JV
5:00
, Varsity
6:30
(*tentative*)
Wrestling vs. Lacey - JV
5:00
, Varsity
6:00
Boys Basketball vs. Manchester - Frosh
3:30
, JV
5:00
, Varsity
6:30
Girls Basketball vs. Brick Township - JV
3:30
, Varsity
5:00
Ice Hockey vs. Red Bank Regional -
4:50
(Howell Ice World)
*Remember these are only the HOME events*
Make sure to check the Liberty Athletics Twitter for weather updates, postponements, and everything going on with Liberty Athletics. Hope to see everyone out at the games.
GO LIONS!

Attention Liberty! Everyone wear your red zone shirts. ALL SHIRTS AND SWEATSHIRTS are on sale in the athletic office!
FOLLOW the RED ZONE's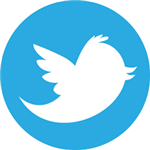 twitter account! "@JLHSRedZone" for details!