Return to Headlines
Check Out Our JLHS Daily Announcements
Good Morning Jackson Liberty!
Make sure to follow JLHS LionsRoar on Twitter for all of your JLHS news.
The food department will be serving breakfast at the bell. Start your day off with a healthy breakfast.
ATTENTION STUDENTS: PLEASE REMEMBER TO CHECK YOUR SCHOOL/STUDENT EMAIL ACCOUNT DURING HOMEROOM. LATE TO SCHOOL AND AFTER SCHOOL DETENTION NOTICES WILL NOW BE EMAILED TO YOUR SCHOOL/STUDENT EMAIL ACCOUNT.
Attention all performers.
Feronies auditions
will be held next week on
Tuesday, January 29th
at 1:45pm in the tv studio. You can go to
feronies.com
to see the audition materials. If you have any questions see Mr. Ferone in the TV studio.
Any JUNIORS interested in being considered for acceptance into the Rho Kappa Social Studies Honor Society must complete and submit the candidate application packet found on the JLHS website. All submissions must be turned in by Friday, March 15th. Any questions, see Mr. Beaver in C121.
Attention anyone trying out for the Liberty Golf team, there will be an important meeting on Thursday, January 24th after school in Room B209. Physicals, important dates and other information will be covered. All players interested must attend. Any questions or concerns see Mr Giannetti in B209 or the Gym.
Attention Jackson Liberty HS Students: The Business Honor Society is accepting applications to students that qualify. A candidate must be an active member of FBLA or DECA, completed at least 3 business classes with the acceptable GPA. Please stop by Mrs. Shupin's room E 105 for an application and details. All applications are due by Thursday, January 31th.
---
ATHLETIC UPDATE
Good Morning Liberty!
We hope everyone had a restful, enjoyable holiday yesterday in honor of Dr. Martin Luther King Jr. Although our semester is almost over, the winter season is not, as there is plenty of action left! Please enjoy some positive news from Liberty Athletics:
Congratulations to Brandon Bohn of the Boys Bowling team who was named Asbury Park Press Bowler of the Week last week after he bowled a 741 at the Roll With the Indians Tournament. Great job Brandon!
Congratulations to the Boys Indoor Track Distance Medley Relay team of Joe Devito/Chris Ditta/Dylan Stinner/Devin Valenzuela who placed 5th at Friday night's State Relay Championships!
Congratulations to the Boys Basketball program on their program sweep of Point Boro on Thursday night! The win was the Varsity team's fourth straight to improve the team to 6-6 on the season. Keep it up boys!
New RED ZONE t-shirts are in and every size is in stock! Please stop by Athletics to purchase one. RED ZONE shirts will get you into every basketball game and wrestling match this winter! They cost $10 each and your purchase helps pay for student fan bus trips to athletic events, as well as other RED ZONE endeavors, so please support the RED ZONE!
ALL Athletic Events this Week:
Tuesday, January 22
Girls Basketball HOME vs. Lacey - JV 3:30/Frosh 5:00
Boys Basketball AT Lacey - Frosh 3:45/JV 5:15/Varsity 6:30
Boys and Girls Swimming HOME vs. Donovan Catholic - 6:30 (Steinert)
Wednesday, January 23
Wrestling AT Wall - JV 5:00/Varsity 6:00
Thursday, January 24
Girls Basketball AT Brick Township - JV 3:45/Varsity 5:15
Boys and Girls Swimming HOME vs. Central - 6:30 (Steinert)
Friday, January 25
Boys Basketball HOME vs. Barnegat - Frosh 3:45/JV 5:15/Varsity 6:30
Girls Basketball AT Barnegat - JV 3:45/Varsity 5:15
Boys and Girls Indoor Track at Shore Conference Championships - 4:00 (TR Bubble)
Ice Hockey HOME vs. Rumson Fair-Haven - 4:50 (Howell Ice World)
Wrestling at Shore Conference Tournament - 5:00 (Red Bank Regional)
Saturday, January 26
Wrestling at Shore Conference Tournament - TBA (Red Bank Regional)
Cheerleading - Competition at Secaucus HS
Sunday, January 27
Cheerleading Competition HOME - 9:00 (Both Gyms)
---
Make sure to check the Liberty Athletics Twitter for weather updates, postponements, and everything going on with Liberty Athletics.
Hope to see everyone out at the games.
GO LIONS!
---
Attention Liberty! Everyone wear your red zone shirts.
ALL SHIRTS AND SWEATSHIRTS are on sale in the athletic office!
FOLLOW the RED ZONE's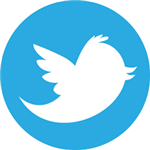 twitter account! "@JLHSRedZone" for details!