Return to Headlines
Dear Liberty Family,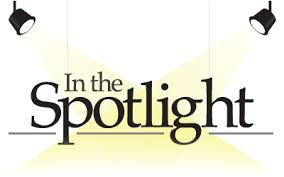 PHYSICAL EDUCATION STUDENTS OF THE MONTH
The students awarded were nominated by their teacher because they have gone above and beyond during class, have shown true character, excellent sportsmanship and are always prepared and on time.
CONGRATULATIONS!
Vanessa Marzzullo
Zachary Koshy
ATHLETES OF THE MONTH
The student athletes were nominated by their coaches because they have excelled in games, practices and in the classroom. The Athletic Excellence Squad reviews nominations and votes for one boy and one girl.
GO LIONS!
Brianna Mamrega
Johnny Nutt
SENIORS OF THE MONTH
The seniors chosen were nominated by staff members for superlative achievement, whether it be for involvement in activities, academics, performance and sportsmanship, or showing outstanding improvement. A committee then reviews and makes selections.
CONGRATULATIONS!
Kimberly Yoo
John Peacock
---

Monday, April 3rd at 6 pm Liberty will be hosting District Museum Night. Come see artwork from ALL of our schools in a gorgeous showcase.
High school report cards for the fourth marking period will be available on the portal beginning Monday, April 3rd.
Please join us for our award winning Band's Spring Concert on Wednesday, April 5th at 6 pm in our auditorium.
Seniors – Herff Jones was here for two dates in January taking cap & gown orders. If you missed these order dates, please refer to this order form. Mail order form with payment directly to Herff Jones. Orders MUST be received by Herff Jones before April 7th.
Friday, April 7th is a shortened day schedule. No lunches will be served. Liberty will dismiss at 11:54 am.
The district is closed from Monday, April 10th to Monday, April 17th. Please refer to the revised calendar. Enjoy your holiday!
Our Jazz Band is hosting their annual Jazz Festival on Saturday, April 22nd. The event runs from 10 am to 4 pm. Tickets are $8 for adults and $5 for seniors and children.

Tune in to Cablevision Channel 77 to see the Jackson School District's programming which highlights events from all schools in the district.
Sports schedules can be found on Schedule Star. GO LIONS!!
Maureen Butler
Principal