Return to Headlines

Dear Liberty Family,
LET'S STAND UNITED IN OUR SUPPORT FOR MENTAL HEALTH AWARENESS.
Monday (May 1) Decision Day

- Be proud of your future! Wear your future place
(college, trade related, military & work related) shirt or sweatshirt, etc. Taking care
of your future.
Tuesday (May 2)
-
Wear green for

mental

health awareness.
Wednesday (May 3)

-
Wear purple to support anxiety related disorders.
Thursday (May 4)
-
Relaxation day: being comfortable is a great way to cope. Wear
sweats, appropriate PJ's, any comfy, soft clothes.
Friday (May 5)

Wear white to whiteout! the negative thoughts.
---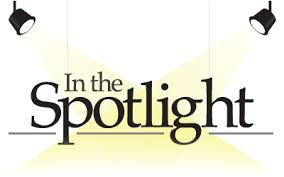 SENIORS OF THE MONTH
The seniors chosen were nominated by staff members for superlative achievement, whether it be for involvement in activities, academics, performance and sportsmanship, or showing outstanding improvement. A committee then reviews and makes selections.
CONGRATULATIONS!
Destinee Rivera
Sallyann Russo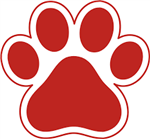 ATHLETES OF THE MONTH
The student athletes were nominated by their coaches because they have excelled in games, practices and in the classroom. The Athletic Excellence Squad reviews nominations and votes for one boy and one girl.
GO LIONS!
Paul Capozzi
Addison Salais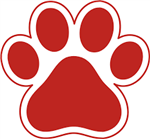 LION OF THE MONTH
Staff members are nominated by their peers for not only inspiring students and fellow colleagues but also going above and beyond expectations day in and day out.
SIMPLY THE BEST!
Andy Michaelides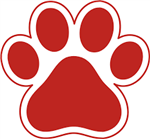 ---
---

AP Testing kicks off in May. Please see the Liberty calendar for all details.
The 5th Marking Period closes on Thursday, May 9th. High School Report cards for the 5th Marking Period will be available on the portal beginning Friday, May 19th.
This year's Junior Formal is Friday, May 12th at the Jumping Brook Country Club. Students who have handed in a signed Early Release form will be dismissed for pick up from the BISTRO cafeteria door #21.
Our annual Art Tech Expo is taking place on Thursday, May 18th beginning at 4 pm in our Grand Hallway. There is no cost for admittance. All our welcome to attend and enjoy this Expo that showcases student's work in AP Art and projects created and designed by our technology classes!
Also, on Thursday, May 18th please join us for an evening of song at our annual Spring Choral Concert in the auditorium beginning at 6 pm.
NJSLA testing schedule is below:
ELA/MATH testing for 9th grade students only, will take place on Tues. 5/16, Wed. 5/17 & Thurs. 5/18.
SCIENCE testing for 11th grade students only, will take place on Tues. 5/23 and Wed. 5/24.
The district is on a shortened day schedule on Friday, May 26th Liberty will be dismissing classes at 11:54 am and the district is closed on Monday, May 29th in observance of Memorial Day. For more information please refer to the revised calendar.
On Wednesday, May 31st Jackson Liberty is hosting the District Scholarship Night at 6 pm in the auditorium.
Graduation will be Thursday, June 22nd at 2:30 pm at the football stadium. If the weather is inclement, the ceremony will be moved to the Main Gym with no change in time.
---

Seniors – Cap & Gown orders are now late and cannot be mailed in to Herff Jones. Please bring your order form and payment to the Main Office ASAP. To find ALL information for the Class of 2023 please click here.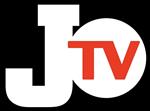 Tune in to Cablevision Channel 77 to see the Jackson School District's programming which highlights events from all schools in the district.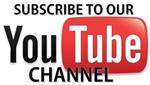 Sports schedules can be found by clicking here.
GO LIONS!!
Geoff Brignola, Principal