Jackson Liberty News Archive
Return to Headlines

Dear Liberty Family,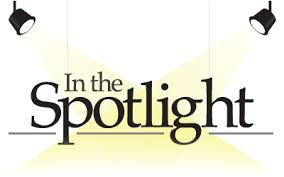 SENIORS OF THE MONTH
The seniors chosen were nominated by staff members for superlative achievement, whether it be for involvement in activities, academics, performance and sportsmanship, or showing outstanding improvement. A committee then reviews and makes selections.
CONGRATULATIONS!
Christina Casale
Nicolas Malangone
---
ATHLETES OF THE MONTH
The student athletes were nominated by their coaches because they have excelled in games, practices and in the classroom. The Athletic Excellence Squad reviews nominations and votes for one boy and one girl.
GO LIONS!
xxxxxxxxxxxxxx
xxxxxxxxxxxxxxxx
---
LION OF THE MONTH
Staff members are nominated by their peers for not only inspiring students and fellow colleagues but also going above and beyond expectations day in and day out.
SIMPLY THE BEST!
xxxxxxxxxxx
---

High school report cards for the fourth marking period were available on the portal beginning Wednesday, March 28th.
Schools are on a shortened day schedule on Wednesday, April 5th. Schools are closed for Spring Break from Thursday, April, 6th through Friday, April 14th. Please click here for the district calendar.
The Group Honor Society Induction Ceremony is on Wednesday, April 19th beginning at 6 pm. It will be held in the auditorium. New members will be inducted into Art National Honor Society, Business National Honor Society, International Thespian Honor Society, Mu Alpha Theta Mathematics Honor Society, Rho Kappa National Social Studies Honor Society, Science National Honor Society, Tri-M Music Honor Society, and World Language Honor Society.
Please join us for our award-winning Band's Spring Concert featuring Woodwind Choir, Jazz Ensemble, Handbell Choir, Percussion Ensemble, and Concert Band on Thursday, April 20th at 6 pm in our auditorium.
The Atlib players second annual Spring Market Craft & Vendor Fair is on Saturday, April 22nd from 10 am to 2 pm. It is held in the Main Gym. Join us for tons of unique items for sale, food and raffles.
JTV presents, The Feronies, on Thursday, April 27th. Red Carpet begins at 5:30 pm; followed by the Live Awards Ceremony in the Auditorium.
Liberty Band is hosting TIA Color Guard & Percussion Region 7/10 Indoor Championship. Click here for all info.
---


Don't forget you can check out our daily announcements anytime on the Liberty homepage .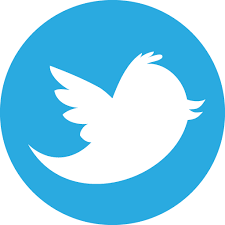 Follow us on Twitter.

Tune in to Cablevision Channel 77 to see the Jackson School District's programming which highlights events from all schools in the district.
Sports schedules can be found on by clicking here.
GO LIONS!!
Geoff Brignola, Principal