Jackson Liberty News Archive
Return to Headlines
Dear Liberty Family,
The 2019-2020 school year is well under way! It's hard to believe but we are already halfway through the first marking period; which ends on Tuesday, October 22nd. Reminder if you haven't done so already, please update your information on the portal.
October 7th-12th ~ Week of Respect

In the effort to promote tolerance, togetherness and respect, Jackson Liberty will be promoting a theme for each of the five days. Additionally, there will be various class discussions, activities, and challenges based on positivity, kindness, appreciation, tolerance, and self-worth. We hope that as the week unfolds, we all make efforts to be more respectful and tolerant towards others with our actions and with our words.

Monday

Tuesday

Wednesday

Thursday

Friday

WEAR BLUE

World Day of Bullying Prevention

Theme: RESPECT YOURSELF

WEAR SPORTS JERSEY

We're all on the same team.

Theme: RESPECT OTHERS

Schools Closed

WEAR RED, WHITE & BLUE

United We Stand

Theme: RESPECT OUR DIFFERENCES

Underclassmen & Senior Group Picture Day

Theme: RESPECT COMMUNITY
October 21st-25th ~ Violence Awareness Week
We will be organizing activities focusing on reducing violence and creating safe and supportive learning environments for all students.
October 23rd–31st ~ Red Ribbon Week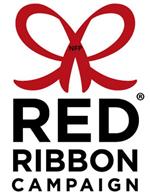 The 2019 National Red Ribbon Week theme is: "Send a Message, Stay Drug Free."™
The theme is a call to action to speak out in support of healthy choices. The theme is also a reminder that by staying drug free, you are sending a message to yourself and others about how much you value yourself, your overall health, your community and your future.
---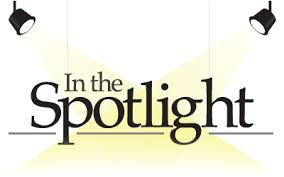 SENIORS OF THE MONTH
The seniors chosen were nominated by staff members for superlative achievement, whether it be for involvement in activities, academics, performance and sportsmanship, or showing outstanding improvement. A committee then reviews and makes selections.
CONGRATULATIONS!
ALEXANDRA VASTA
ELIJAH TEOPACO
---

The Guidance Department will be hosting a College Funding Workshop for parents on Thursday, October 3rd beginning at 6 pm in the Auditorium. This workshop will address the procedure for completing the FAFSA form, which opens the door to potential scholarships, grants, and loans. All senior parents are encouraged to attend as well as any parent of an underclass student interested in getting a head start on the college financial aid process.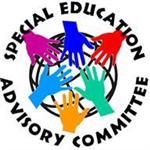 There is a SEAC Workshop on Monday, October 7th beginning at 6pm at Crawford Rodriguez Elementary School. The topic will be "Meet the Director; Teresa Herrero Taylor, Jackson's new Director of Special Services". Click here for flyer and child care sign ups!.
The Underclassmen Pictures and Senior Group Photo will be on Friday, October 11th. Picture Order Packets have been distributed in homerooms. If you need a packet, please ask your Homeroom Teacher or stop by the Main Office. If you have any questions, please call Normandy Studio at 908-755-0431, Monday-Friday, between 9:30-4:30. You may also email paul@normandystudio.com or click here for a Picture Form.
Student Council is sponsoring our Annual Battle of the Classes at 7 pm on Wednesday, October 16th in our Main Gym. The cost is $5 at the door and all are welcome to attend this exciting evening of friendly competition!
Beginning Thursday, October 17th we will be streaming BE STRONG a National Bullying Prevention Live Event.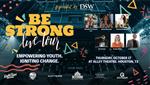 Friday, October 18th is our Homecoming Football game vs. Matawan Regional at 7 pm.
Our Homecoming Dance will take place Saturday, October 19th from 7-10 pm.
The Grand Hallway will be transformed into Hogwart's Homecoming!
This event is only for Jackson Liberty and Jackson Memorial students.
This is a semi-formal event - NO Jeans
Advanced Tickets: $10 per person; $15 per couple
Advanced tickets are being sold in Ms. Borrelli's room C103.
At the Door Tickets: $15 per person
The Guidance Department is holding "Academy Night" on Wednesday, October 23rd beginning at 6 pm. At Jackson Memorial Fine Arts. Parents/guardians of eighth grade students are invited to this informative program wherein aspects of the varied Academies of Study offered at the high schools will be presented.
8th Grade Orientation is Wednesday, October 30th beginning at 6:00 pm in the auditorium. All parents and students are encouraged to attend this fun and informative evening.
Schools are CLOSED for students:
Monday, October 1st
Wednesday, October 9th
Monday, October 14th please refer to the district calendar for further information.
---

Join the Liberty PTSN today! Click here for membership form. Completed forms and payments can be handed into the School Store or the Main Office.
If you have a Stop & Shop card don't forget to register for the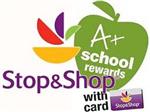 Stop & Shop A+ Rewards Program. All you need to do is click this link to register. You only have to register once. Don't know your card number or need additional information? Click here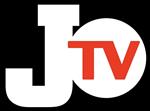 Tune in to Cablevision Channel 77 to see the Jackson School District's programming which highlights events from all schools in the district.
Sports schedules can be found on Schedule Star.
Follow us on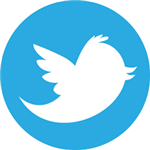 @JLHSLionsRoar.
GO LIONS!!
Geoff Brignola, Principal