Jackson Liberty News Archive
Return to Headlines
Dear Liberty Family,
The 2023-2024 school year is well underway. It's hard to believe but we are almost to the end of the first marking period; which ends on Thursday, October 19th. Report cards will be available Tuesday, October 31st.
---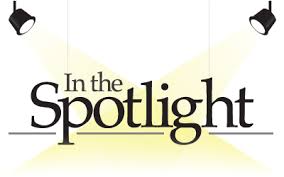 SENIORS OF THE MONTH
The seniors chosen were nominated by staff members for superlative achievement, whether it be for involvement in activities, academics, performance and sportsmanship, or showing outstanding improvement. A committee then reviews and makes selections.
CONGRATULATIONS!
Jacqueline Casale
Haash Mehta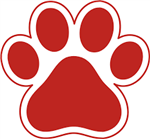 LION OF THE MONTH
Staff members are nominated by their peers for not only inspiring students and fellow colleagues but also going above and beyond expectations day in and day out.
LIBERTY IS SO PROUD!
Mrs. Kate Dembinski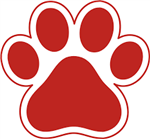 ---

October 2nd through October 6th
Monday

Tuesday

Wednesday

Thursday

Friday

Wear Blue

Favorite Jersey

Hats

Red, White, & Blue

Liberty Gear

World Day of Bullying Prevention

Theme:

Respect Staff

Stronger as a Team

Theme:

Respect Others

Cap on Name Calling

Theme:

There's value in everybody

United We Stand

Theme:

Respect Community

We are one Family

Theme:

Respect the school, family
Underclass Picture Day
Tuesday, October 3rd
Packets were handed out in homeroom last week.
Please click here for schedule and pricing information.
---
JTV's 3rd Annual Spooktacular
Thursday, October 12th
Starts at 6:30 PM
PREORDERED TICKETS through the above link - $10 each
Tickets at the Door: $15/Adult; $12/Students
---
Senior College Planning Night / Financial Aid Night @ JMHS
Thursday, October 12th
6:00 PM - 8:00 PM
Join the Jackson School District Guidance Departments in the Jackson Memorial Fine Arts Auditorium. Come out for valuable information on not only the college application process but also the FAFSA and Financial Aid process.
Held at Fine Arts Auditorium / JMHS
---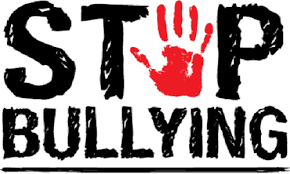 VIOLENCE AWARENESS WEEK
October 16th through October 20th
Monday, October 16th
*Wear TIE-DYE: Let's keep the peace.
Tuesday, October 17th
*Wear WHITE: We are all the same regardless of our differences.
Wednesday, October 18th
*Wear ORANGE: World Unity Day: United in kindness, acceptance and inclusion.
Thursday, October 19th
*Wear a HAT and/or SHINY Color Clothing: Hats off to getting along and being kind to one another.
Friday, October 20th
*Wear your COLLEGE SWEATSHIRT: To a future with no violence.
---
Student Council is sponsoring our Annual Battle of the Classes at 6 pm on Wednesday, October 18th in our Main Gym. The cost is $5 at the door and all are welcome to attend this exciting evening of friendly competition! Dress in your class colors: Freshmen/Orange, Sophomores/Yellow, Juniors/Green, Seniors/Pink
---
Board of Education Meeting and "State of the Schools" Presentation @JMHS
Wednesday, October 18th
Starts at 6:30 PM
This meeting will also feature the "State of the Schools" Presentation
Location: Fine Arts Center, Jackson Memorial High School
This meeting will be held in person, and will also be live-streamed. View on Cablevision Channel 77 and also on our JTV LiveStream Link.
---
Friday, October 20th is our Homecoming Football game vs. Point Pleasant Beach at 6 pm.
---
Our Homecoming Dance will take place Saturday, October 21st from 7-10 pm.
The Grand Hallway will be transformed into Hollywood!

This event is only for Jackson Liberty and Jackson Memorial students. Also, alumni of Liberty under 21 years old with photo ID.

This is a semi-formal event - NO Jeans

Advanced Tickets: $10 per person; $15 per couple

Advanced tickets are being sold in Ms. Borrelli's room C103.

At the Door Tickets: $15 per person

Student enter Door 16; Socrates

Snacks available at no cost. Parent donations/contributions are being accepted.
---
RED RIBBON WEEK
October 23rd through October 31st
Monday

Tuesday

Wednesday

Thursday

Friday

Wear Red

College Gear

Wear Black

Tie Dye

Sports Swag

RED-y to stay drug free

Look to the future

Black out drugs

Follow your Dreams – Not Drugs!

My team is drug free

Monday

Tuesday

Hawaiian/Beach

Halloween

Catch a wave to a drug free life

Say Boooooo to Drugs
---
Tweets from JLHS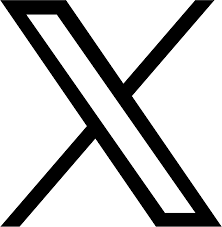 Never miss a daily announcement. Find them on the Liberty homepage.

Tune in to Cablevision Channel 77 to see the Jackson School District's programming which highlights events from all schools in the district.
Sports schedules can be found on Big Teams GO LIONS!!
Geoff Brignola, Principal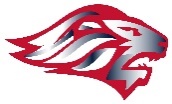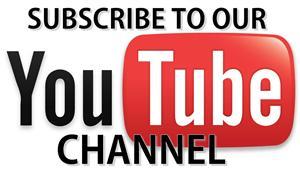 ---