IMPORTANT INFORMATION

Please send in a note each day regarding any dismissal changes.

Please send a fresh water bottle with your child to school each day.

Please send in a simple snack each day.

On rainy days we will have inside recess. You can send in a toy for your child to play with in the classroom and it will be kept there.

Birthdays can be celebrated in school. If you wish to send in an item, it must be a PREPACKAGED ITEM ONLY

Be sure your child brings their CHARGED school issued chromebook to school each day.
Birthday invitations CANNOT be brought into school. Please add your email to this document so parents can reach out!
Our Weekly Specials Schedule:

Monday: Library with Mrs. Palme (be sure to have your book to return)

Tuesday: Computers with Mr. Struthers

Wednesday: Art with Ms. Quick

Thursday: Gym (wear sneakers) with Mrs. Pfluger

Friday: Music with Mr. Morgan
Sign Up

**I use REMIND to help keep you informed about important news and updates. Remind is a free service that allows you to get messages directly on your phone.

Signing up is easy. Copy this link to be added to the class: https://www.remind.com/join/fa8g4da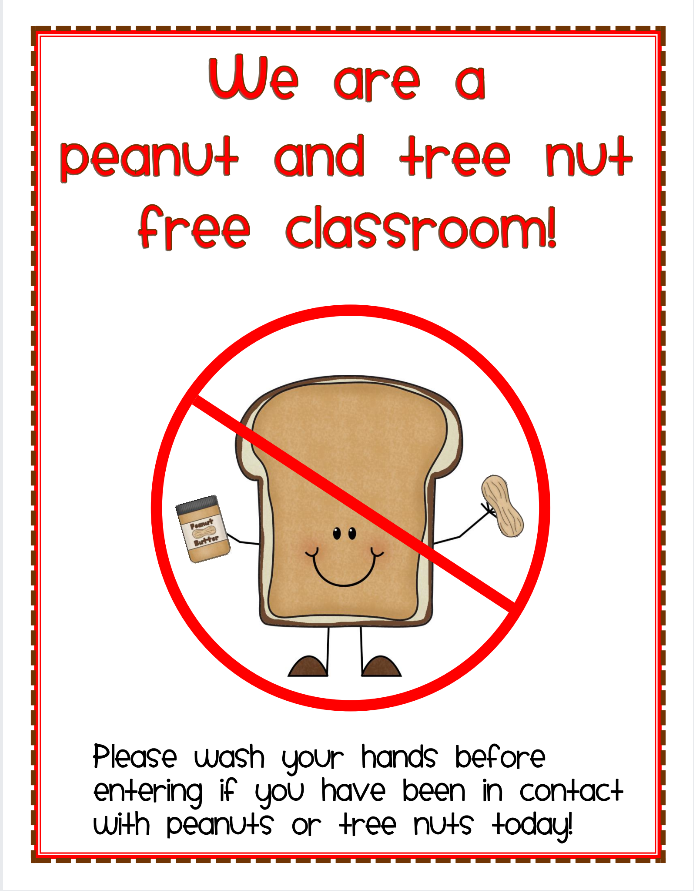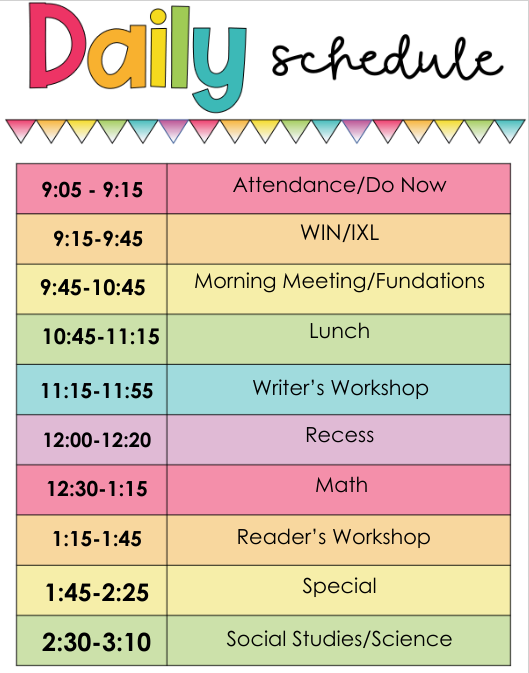 Thank you so much to everyone that was able to make Back to School Night for coming out. It was so nice to meet some of you and get to see your friendly faces!

Here is the link to the powerpoint I ran through. As always, please email me with questions or concerns.