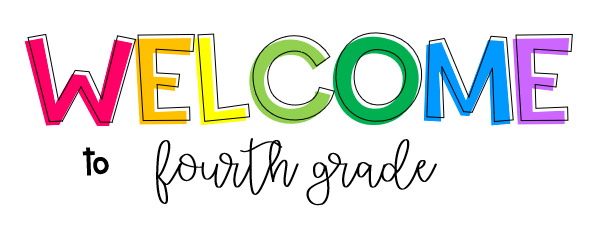 WELCOME TO MS. WHITE'S FOURTH GRADE CLASS!

Fourth Graders, I am so excited to have you in my class. We are going to have a FANTASTIC year!

I will be located in Room 22 which is straight down the main entrance hallway, first door on the left.

I look forward to meeting you on our first day, Wednesday September 6th.

Supplies you will need:

soft pencil case

personal pencil sharpener ( not electric, collects shavings)

pencils with erasers (not mechanical)

blue or black pens

accordion folder with 5 sections labeled:

(planner/notes, hw, math, social studies, science)

Optional supplies:

Headphones

2 colored pens (does not matter what color)

Highlighter

Please contact me at rowhite@jacksonsd.org with any questions or concerns.
Reminders

School time has changed. Start time is 9:10 AM and dismissal is at 3:20 PM

Please send in a note each day regarding any dismissal changes.

Please send a reusable bottle with your child to school each day.

Birthdays can be celebrated in school. If you wish to send in an item, it must be a PRE-PACKAGED ITEM ONLY

Be sure your child brings their CHARGED school issued chromebook to school each day.