Welcome to 6th Grade Literacy - an English / Language Arts class with Ms. B!

(Mrs. Feinen will join us during periods 2-3 and 4-5 this year!)

Ms. K. Bischoff - kmbischoff@jacksonsd.org

Parents & Students, please check the grading portal regularly!

After School Extra Help Sessions are available on Thursdays each week.

Please be sure you are prepared daily with the following...

an Accordion Folder (Not sure what this is? Click here for an image!)

Pencils, Pens & Highlighters, post-it notes, crayons, and erasers in a pencil box or case

Daily Planner

Fully charged school-issued Chromebook and your charger

***If you need assistance getting any of the above-listed supplies, I am here to help you :)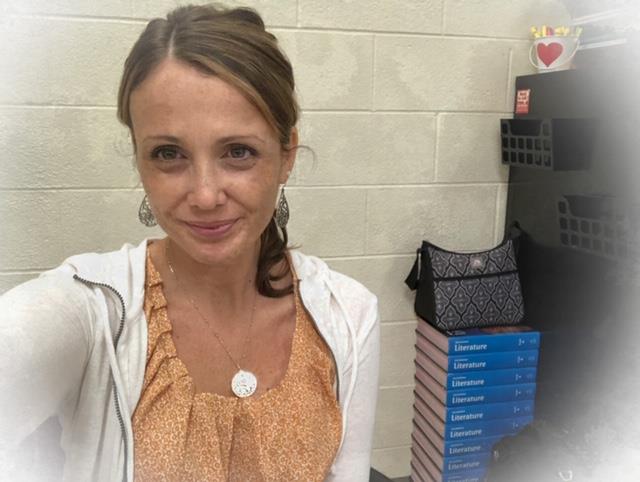 Phone:
Email:
Degrees and Certifications:
Bachelor of Science in Early Childhood Education with a concentration in English from The College of New Jersey. Master of Education in Teaching English as a Second Language from The College of New Jersey.
Ms.

Kathryn M. Bischoff

Welcome to 6th Grade Literacy! I am your teacher, Ms. Bischoff and this year marks my 23rd year serving as a teacher in the Jackson School District. When I'm not teaching, I enjoy being outside riding bikes, hiking nature trails or reading on the beach. I also love to cook and attend cooking classes where I learn how to prepare delicious plant-based meals and desserts! I am an advocate for animals, and enjoy doing my part to help make the world a kinder, more compassionate place for them. I am fortunate to have the opportunity each week to volunteer at a local farm sanctuary where I help feed and care for rescued farm animals.

Thank you for visiting my page. I am looking forward to meeting you and learning all about who you are and the people and things that matter to you!