sellenport@jacksonsd.org

JUNE 1 - JUNE 19

Daily BrainPOP movie and graded quiz:
Join my BrainPOP classes wit the following codes:
A Class: sepal9901
B Class: villa1048
C Class: bar5653
Each day a new BrainPOP movie and graded quiz will be assigned through BrainPOP
Watch the movie and take the quiz


Social Studies
Room 213 - Ms. Ellenport

sellenport@jacksonsd.org

"All we have to do is peel the shrines like an onion, and we will be with the king himself." - Howard Carter


This year we will be exploring Ancient Civilizations. Including Egypt, China, Greece and many more!

"Nothing is impossible. The word itself says 'I'm possible!'" - Audrey Hepburn
SEMESTER 1 SEMESTER 2

Period 1/2A SS "A" Class Period 1/2A SS "A" Class

Period 2B/3 SS "B" Class Period 2B/3 SS "B" Class

Period 5/6A SS "C" Class Period 6/7A SS "C" Class
About Teacher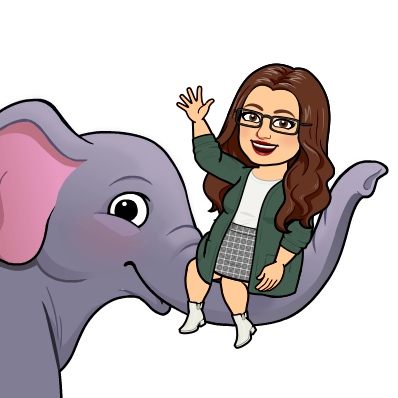 Phone:
Email:
Degrees and Certifications:
Ms.

Sheri Ellenport

Hello!

My name is Sheri Ellenport. I have been teaching 6th Grade Social Studies at Goetz Middle School for over twenty years! Throughout the years I have also taught 7th Grade Social Studies as well as 6th Grade Literacy.

I look forward to getting to know you and traveling through ancient times together!
Weekly Video Calls: Mondays & Thursdays

A Class 1:00 PM

B Class 9:30 AM

C Class 11:30 AM

HR 213 1:30 PM

During Remote Learning, I will be holding twice-weekly video chats through Google Hangouts. These times will coincide with our regular classtime on a shortened-day schedule so they will not conflict with any other classes. These chats will be opportunities to go into more detailed questions and answers, walk students (and parents) through the technology aspect of our lessons, and just to check in and say hello!

Every Monday and Thursday morning, I will post the link to the video chat for each class in each Google Classroom.

Video chats will be opportunities for students to get some "face-to-face" instruction and will last 15-30 minutes, they will NOT be used as an attendance record.

Students and parents we are pleased to be able to use technology (Google Hangouts Meet) to stay connected during Remote Learning. Please remember that all the Acceptable Use for Technology expectations you signed remain in place, as do our Code of Conduct expectations. We will be able to continue to communicate as long as everyone remembers these expectations.

GOOGLE CLASSROOM ACCESS CODES

Homeroom 213: pz6ba6y

Blue(A) class (period 2/3a): cim24tk

Red(B) class (period 4b/5): 6r32ycn

Green(C) class (period 6b/7): i233lku

Please complete or attach all assignments to Google Classroom. This will ensure that all assignments will be marked in a timely manner. Thank you!