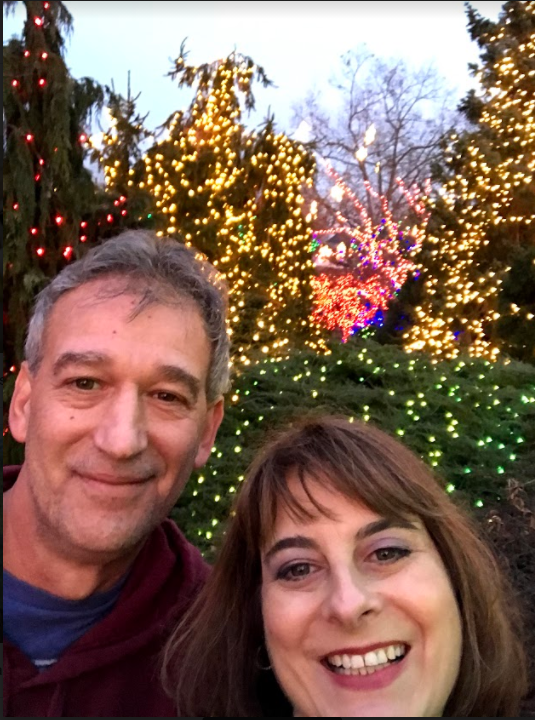 Phone: 732-833-4610
Email:
Degrees and Certifications:
Mrs.

Sherri Halligan

Hello! I am very excited about starting my 24th year of teaching! I am very proud of my Master's degree in Administration & Curriculum Development from Georgian Court University. I am married to my husband, Ronnie, and we have two cats, Spaghetti & Meatball and two dogs, Batman & Robin. Did their names make you smile? I hope so! I also work part-time as a counter person at Italian Villa in Cream Ridge in addition to teaching and, yes, I can eat as much pizza as I want for free! I love to read (of course) and my favorite author is Stephen King, my favorite genre is psychological thrillers, and I love diamond painting (which is like paint-by-numbers but with beads instead of paint). Some of my work is hanging up in my classroom, and I also love sports cars.

I would describe myself as a friendly, fair, and positive teacher. I always see the best in my students and will do everything I can to help them be successful. I am very down-to-earth and a great listener!

My hope for this year is to get to know my students and make connections. After all, we will be together for 9 months! I am always amazed by how much we have in common and how much they have in common with each other! Embracing differences is just as important. I have learned so much from my students' differences, including their perspectives, cultures, and things they like and dislike. For example, it amazes me how many students do not like chocolate! I thought EVERYONE loved chocolate! I also hope my students will not be afraid to ask questions because I expect them to be challenged and not to give up because things are difficult. These challenges should empower them to find ways to overcome them and asking questions is the first step! I know they've been told by their previous teachers that most of the time there are others who have the same questions. So, why not be the bravest and most caring classmate and ask questions? Students should not expect to understand everything the first time they learn something new, but to slowly increase their learning until they feel confident. No one goes from playing T-ball to the major leagues, they have to practice and increase their understanding and skills a little at a time! I am confident my students will leave 6th grade with more confidence and knowledge than they had at the beginning!

I strive to make my classroom a place of positivity and acceptance! We are all in this together! I love watching my students bond together and try new things. I hope my students learn that I am there for them if they have a problem at home, with friends, in their other classes, and, of course, mine! I believe communication is the key! We need to be able to express how we are feeling without being afraid of negative comments and we need to accept that the only person we can control is ourselves! When we understand why people think or do the things they do, we become more informed and can create better relationships.

I hope this gives you a little insight into who I am and I look forward to getting to know you!