Welcome to First Grade!

Miss. Mansure's Class Page

Room 30
Please be aware that we are a

NUT FREE

classroom. Therefore, please be mindful of allergies when packing your child's snack.

Please note that our classroom is a nut-free classroom. Students are permitted to bring items containing peanuts or nuts during lunch, but only nut-free snacks or food are allowed for snack time. We are asking for your assistance in providing all students with a safe and comfortable learning environment. Thank you for your cooperation.
Dear Parents: Here are other additional important dates

January 17-21 No-Name Calling Week!

Friday January 21st, 2022: Spirit Day – Bucket Filling/Brighten Someone's Day. Wear Orange!


Below please find information regarding Valentines Day:

No visitors are permitted in the building.
Pre-packaged items only. (Nut and Dairy Free)
Valentines Day cards may be distributed (we have 22 students)


Reminder to bring a charged chromebook to school.

Please be advised that Class Dojo and Google Classroom are updated frequently with important information and reminders.

Our snack day during lunch is TUESDAYS. Students can bring in money to purchase a snack or load it onto their accounts.

Email address: smansure@jacksonsd.org

Please Join Our Google Classroom!: https://classroom.google.com/c/Mzg1MTgyNDAyNzcx?cjc=qg55ph7

Please join our class dojo! https://www.classdojo.com/invite/?c=C9KYM63

Special Areas (see below)

Dismissal Changes: Notes are needed for any sort of dismissal change. The note should also include the date, the student's name, and my name.

Chromebook Procedures: Please make sure that your child brings their charged chromebook to school everyday. The chromebooks will be utilized often in the classroom setting.

LUNCHES: Your child may bring in a bagged lunch or can recieve a free lunch from the school. Please make sure that your child has a water bottle with them for school. (not a glass bottle).

SNACK: We will have snack time every day due to our early lunch. Students may bring a towel that will be sent home on Fridays to be washed. We will go outside for snack if weather permits. Please be advised that we are a NUT FREE classroom.
Fundations: Unit 7

In Unit 7 we will introduce the glued sounds. There will be four new glued sounds ending with ng (ang, ing, ong, ung) and four ending with nk (ank, ink, onk, unk).

Math: Topic 7

Topic 7 focuses on counting to 120 by tens and ones, reading and writing numbers to 120, and representing a number of objects with a written numeral for quantities to 120.

Reading: Learning About the World: Nonfiction

We will learn that books can teach us about unfamiliar topics.

Writing: Book 2 Informational Writing

Writing teaching books with independence.

Science: Unit 1

-Light and Sound

Health:

-SEL
Upcoming Assessments

Fundations Unit 7 Assessment: TBA

Math Topic 7 Assessment: TBA
Special Information:

Mondays: Art (Langer) 2:30-3:10

Tuesdays: Music (Morgan) 1:45-2:25

Wednesdays: Media (Brenner) 2:30-3:10

Thursdays: Computers (Autenrieth) 2:30-3:10

Fridays: Gym (Hamdi) 2:30-3:10

Specials Google Classrooms:

Art: m3xz4nm

Snack: We will have snack time every day due to our early lunch. Students may bring a towel that will be sent home on Fridays to be washed. We will go outside for snack if weather permits. NUT FREE SNACKS ONLY.
We have provided everything needed for your child to have a successful year in first grade. The only things that are needed at school with your child is a backpack, a water bottle (no glass), and a mask (with extras in their bag). It is encouraged to have crayons, pencils, scissors and glue available at home as well. In addition, please remember to bring a charged chromebook to school everyday. They will go back and forth from home and will be utilized often in the classroom.

Here are some needed items if you would like to donate to the class! Thank you!!!!

-dry erase markers

-ziploc bags

-tissues

-disinfectant wipes

-Pencils

-Crayons

-Markers

-Play Doh for Brain Breaks
Math:

-Directions to log into Pearson Envision Math

1. Sign into your childs Google e-mail account.

2. Username is their student id# @jacksonsd.org

3. Password is initials and student id# (For example, Shelby Mansure would be sm123456)

Online Site For student access to Envision math series log onto your child's Google account and click on the 'waffle dots' and then click on 'Easy Bridge'

If you don't know their student id# - please feel free to e-mail me or Mr. Autenrieth

smansure@jacksonsd.org/rpautenrieth@jacksonsd.org

-Directions for IXL

1. https://www.ixl.com/signin/township

2. Your child's login will be provided on the first day of school.

Great resource for extra math and ELA practice

Raz Kids:

our class code is mshelby4
Your child can click on their name and the bunny image

Epic:

https://www.getepic.com/students

-enter the code wpl4359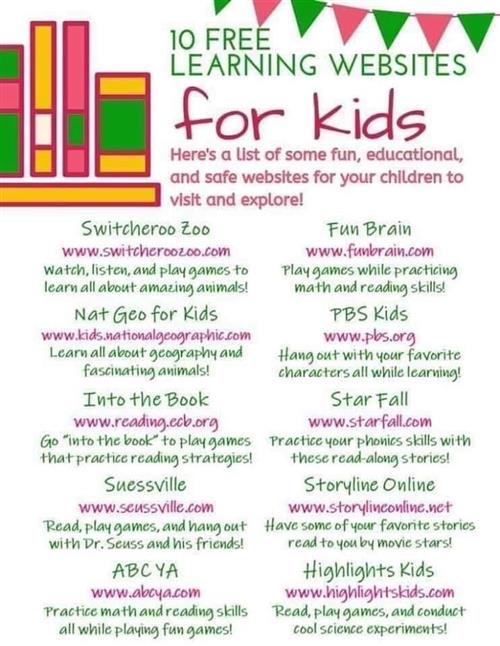 Math

Math homework will be given out everyday (except fridays).

-You will receive a math topic opener packet every time your child is about to begin a new math topic. You may complete it at home with your child at your leisure. This is optional. I suggest your child cut the vocabulary cards apart and store them in a bag to refer to when working on assignments. Please do not return it back to class. It is a way for you to get a glimpse of the new Topic.

-Review pages will be sent home in your child's folder the day before the test. Complete the sheets and keep them home for review purposes. We will not be grading or checking their work. We will also review for the Topic tests in class the day before the test.

Independent reading or Raz is encouraged as well as practice on IXL.

Fundations

-Fundations unit practice packets will be sent home every time we begin a new unit. These do not need to be sent back to school. Test dates will be updated on the class page.

Trick/Sight Words

-The Kindergarten sight word list will be posted on Google Classroom. Your child will have a "sight word wallet" that we will utilize in class. We will spend some time practicing these in school and would be beneficial to be reinforced at home.

K sight word cards: https://drive.google.com/file/d/1BGsSu9qEQhRFKBTb6WeXGy3RGOmG2gsm/view?usp=sharing

Level 1 Sight Word Cards: https://drive.google.com/file/d/1bHctT-1deulHXgDruFS9CEVpLkn4_guE/view?usp=sharing

Google Classroom

-Our google classroom will have additional OPTIONAL resources available.
Birthday Party Policy

Birthdays will be celebrated at lunchtime in the cafeteria. To be sensitive to allergy concerns, non-edible items (e.g. toys, stickers, pencils) are strongly encouraged for these celebrations so that all children can participate in the celebration.

If you choose to send in a snack, consider a healthy snack. Also please note that all items sent must be in individually wrapped, pre-packaged portions so that the child can easily distribute to classmates. Ice-cream cakes and whole cakes cannot be accommodated by the food service staff. You can deliver your item and/or treat to the receptionist or send it with the birthday child. Visitors are not permitted in the cafeteria. Birthday and/or Party invitations are not handed out in school, under any circumstances. However, parents are invited to join the class "party list" which will be distributed to parents that join the list. Please contact your child's teacher directly for this information. We have 22 students in our class.
When the weather does not permit outdoor recess, we will be having indoor recess. Please have your child bring in toys in a ziploc bag. Some ideas would be legos, action figures, pop-its, colored pencils and/or drawing tablets. I will send these home monthly to switch out to hold their interest. As we are limiting the sharing of materials/items, this would be helpful. Thank you for your cooperation!!
Being a bucket filler means that we are kind to one another! We fill each other up with kindness! In our class we will strive to be bucket fillers every day!
I believe that strong parent-teacher communication is essential for a successful school year. I will be updating this class page, Google Classroom, and Class Dojo often. Please feel free to e-mail me at smansure@jacksonsd.org if you have any other questions, comments, or concerns.

Thank you!