Return to Headlines
Dear Switlik Families,
I hope this Principal's Message finds your family healthy and our children enjoyed the winter fun of shoveling, making a snowman, snow angels, and sipping hot chocolate with a good book (Charlotte's Web) this winter season.
School will be closed on Monday, February 15 in observance of President's Day.
Group 2 will be in person when we return on February 16.
It is with pride that I announce that "Switlik Elementary School" is officially a:

"2021 New Jersey Green Ribbon School"
and
"2021 U.S. Department of Education Green Ribbon Schools Nominee"
Switlik Elementary School prides itself on being the oldest building in the Jackson School District- "The building of character." Panther pride runs rampant throughout our building. This is evident not only through our fine academic programs, but also through our programs that reduce our environmental impact and improve the health and wellness of everyone. Because of these efforts, last year, Switlik was awarded the "Silver Certification" through Sustainable Jersey for Schools. Switlik was one of only 19 in the State of New Jersey that have received this award since its inception. This year, Switlik is one of only two in the State of New Jersey to receive this prestigious honor!
The U.S. Department of Education Green Ribbon Schools (ED-GRS) inspire schools, districts, and institutions of higher education (IHEs) to strive for 21st-century excellence by highlighting promising school sustainability practices and resources that all can employ. To that end, the award recognizes schools, districts, and IHEs that:
reduce environmental impact and costs;
improve the health and wellness of schools, students, and staff; and
provide effective environmental and sustainability education
Combined progress in ALL three of these areas, known as Pillars, serves as the basis for recognition.
Switlik School is a great place, and there is an unbelievable amount of work done by our dedicated and committed teachers and staff, our awesome children, and collaborative parents and community. From the front to behind the scenes, so much goes into our success that it is overwhelming just to think about it. I am so grateful for everyone who contributes to making our "school of character" such a truly amazing place to learn.
Panther pride is evident in all we do at Switlik! You lead by example in everything you do!
Cold Weather has arrived: Before sending your child out to the bus stop or dropping them off at school, please take a moment to make sure they are dressed appropriately for the weather. Depending on the weather, students may go out for recess. Dressing your child in multiple light layers is recommended so that they can remove a top layer if they get too warm while indoors. When it gets cold outside, it gets cold inside the building as well. Don't be afraid to ask your children whether or not they are comfortable while they are at school; they will often tell you if they are too hot or too cold in their classrooms
With the weather getting colder, please visit the district website for all information involving school closings and delays. You may find this information by starting on the district's main site (www.jacksonsd.org), highlighting the "Calendars and Hours" tab and clicking on "School Hours".
Please review and update your emergency information contacts in the event that we need to use this information should we have an emergency early closing due to inclement weather. You may do this in Parent Portal.
A Note from Ms. Liverani:
One Book
Are you up for a challenge? From January 19th- February 19th, Switlik Elementary School will participate in the "Read the Movie Challenge: Charlotte's Web Edition". All students and their families will read one chapter of the beloved classic, Charlotte's Web by E.B. White each night of challenge. Get creative, take turns reading with your family members, go to the Switlik website and listen to a read aloud, or even read to your pets!
Once you have read the assigned nightly chapter, make sure to visit the Switlik School Website every morning to answer a daily trivia question. By correctly answering the question, your name will be entered into a daily raffle to win a Charlotte's Web Trivia Certificate and an awesome prize from the Trivia Prize Box!
Finally, when the challenge is over, and your family has finished the book, you will watch the 2006 movie of Charlotte's Web and decide for yourself… is it true that the book is better than the movie?
Are you ready for the challenge?
Student Achievement Award Information
This year, Switlik will be incorporating a Student Achievement Initiative that celebrates students who show Panther P.R.I.D.E. Students who show Panther Pride are Productive, Respectful, show Integrity, are Doing your Best, and are Encouraging Others. Homeroom teachers will announce their winning students during class for each upcoming recognition ceremony.
For Remote Academy Families: If you as a parent/guardian choose, you and your winning student may come to Switlik Elementary for a Student Achievement Award Ceremony during your student's grade level's assigned date and time frame. Winning students will walk the READ Carpet to select a prize of choice from the "Switlik Panther Showcase''. We will have our first ceremony for Switlik students from the Remote Learning Academy the week of February 1st. As we begin this program, please take a moment to view the list of dates we will be having our "Recognition Ceremonies'' for the Remote Learning Academy winners. Student winners will be recognized from 2:30-3:30 pm on their assigned week and will enter from the "Parent Drop Off" to attend their ceremony. Ceremony attendance for Remote Academy students is voluntary. If there are any changes/additions made to the schedule, you will be notified.
Ceremony Recognition Dates for February
February 4th- K-2 Recognition from 2:30-3:30 pm (Day 1)
February 5th K-2 Recognition from 2:30-3:15 pm (Day 2)
February 8th- 3rd Grade Recognition from 2:30-3:30 pm
February 9th- 4th Grade Recognition from 2:30-3:30 pm
February 10th- 5th Grade Recognition from 2:30-3:30 pm
February 11th- Last call for 3-5 Recognition from 2:30- 3:30 pm
A Note from Ms. Palme:
💌 Everyone loves cards, especially on Valentine's Day! It was the perfect time for Switlik to share love, kindness and compassion through a school-wide community service project for our healthcare heroes and senior citizens.
Ms. Palmé & Mrs. Brenner read Somebody Loves You, Mr. Hatch by Eileen Spinelli, to their students during library media time and discussed the project. This story is not only beautifully written and funny, but also perfectly illuminates some crucial big ideas:
People all around us might be lonely.
Cheerful mail can change someone's whole day.
Sharing kindness with someone may inspire them to pass it on.
Reaching out to your community can make everyone feel less lonely.
Switlik students then created awesome Valentine's Day cards in art class with Ms. Martinez and Mrs. Quick. Our amazing classroom teachers worked with their students to write encouraging and heartfelt notes inside. The Valentine's Day cards were then delivered to seniors in a local assisted living & nursing home and healthcare workers at CentraState Medical Center. May we all continue to spread love and kindness wherever we go, not just on Valentine's Day, but EVERY day!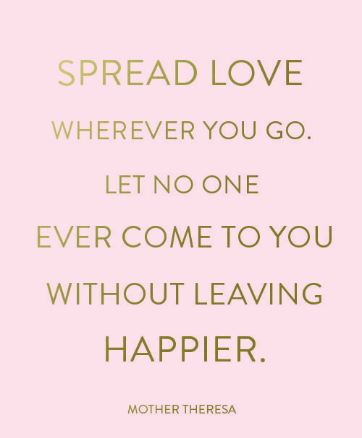 COVID 19 Daily Health Form for Hybrid/Synchronous Students
Please continue to be completed your COVID 19 Health Form for Hybrid/Synchronous learning daily by 8:30 am on the days in which your child is attending school in person.
Elementary Spelling Bee: The Elementary Division held their building Spelling Bees on January 27. The Switlik Spelling Bee took place online using the Scripps Online testing platform. Thirty spellers from 4th and 5th grade showed their hard work and dedication throughout the entire process. The winner of this year's spelling bee is 5th grader Maya Kowalczyk. Congratulations to our runner-up, fellow 5th grader, Ria Mugloo. Maya will now represent Switlik in the Press Communications Regional Spelling Bee held on March 22, 2021. Due to COVID restrictions and for the safety of our learners, there will not be a district-level Spelling Bee, but the 1st place winners of each school bee will move on to the Scripps event if they wish to participate. Parents/Guardians of the School Champions will be contacted through Scripps about their child's participation in the March 22 event. Thank you for your interest in this event. Good luck to everyone who is participating. If you have any questions, please reach out directly to Dr. Lisa M. Lane, Supervisor of Literacy and ESL (732.833.4600 x5120).
KINDERGARTEN REGISTRATION:
Kindergarten Registration Has Begun! This year Kindergarten Registration will be done BY APPOINTMENT during February and March. Please do not wait to register - it is very important that we process your registration as soon as possible so we can place your child for next year. Please fill out our online Pre-Registration Form, then the supplemental forms and call right away to make your appointment for February and March. Visit our Kindergarten Registration page at www.jacksonsd.org/kindergarten for more info. Forms may also be picked up at our elementary schools.
Please call the Switlik Elementary School as soon as possible to schedule a day and time for new kindergartener's registration. 732-833-4650 ext. 4136
Free & Reduced Lunch:
Please see important information below regarding Free and Reduced Meals:
Free and Reduced Meal Applications Should be Submitted ASAP
Although the government has made meals free for all students for the remainder of this year, all families who believe they qualify for free or reduced meal benefits should still apply so their benefits are in place at the beginning of next school year.
Please visit our Free and Reduced Meal Application Page ASAP to get your application in right away.
You can apply online and find out immediately if you qualify!
Switlik Souper-Bowl: Vote for your favorite team Monday January 25th through Friday, February 5th. Help the Jackson Food Pantry by sending in non-perishable food items such as mac & cheese, peanut butter, cookies, canned goods and soups Staff and students will cast their vote by placing their donation in your favorite team's bin.
Attention all Remote Students: Team boxes are located outside the Main Entrance between the hours of 9:30 a.m. - 3:30 p.m. beginning Monday, January 25th- Friday, February 5th in order for you to cast your vote.
Switlik PTN:
The next virtual meeting will be on February 24th at 7:00pm. All are welcome to attend. The PTN will be discussing upcoming events for the remainder of the year.
Monthly PTN Meetings:
Feb 24, 2021 07:00 PM
Mar 24, 2021 07:00 PM
Apr 28, 2021 07:00 PM
May 26, 2021 07:00 PM

Please download and import the following iCalendar (.ics) files to your calendar system.
Monthly: https://zoom.us/meeting/tJEsdOCgrT4oEtWKL5qOwRJZgYvu0hnzkzaB/ics?icsToken=98tyKuCtrzgjEteQshGGRowMBYjCXfzztiVBj7dqtzOwEg9EUCnMMdtUJ-J3HsLb

Join Zoom Meeting
https://zoom.us/j/95139835281?pwd=OC9XMnNyeHo2K3d0VkM3NDR4N1dLQT09

Meeting ID: 951 3983 5281
Passcode: UV6YkS
Virtual Sweetheart Dance:
While we are very sad that we cannot have our annual Sweetheart Dance, we would like to be able to celebrate our Sweethearts in a socially distanced way on February 12, 2021 from 6:00 PM until 8:00 PM. Read this flyer for more information. The Switlik PTN has asked DJ Yaniv to host our first virtual dance. You can dance like no one is watching from the comfort of your own living room. We would love to see our students dressed up, please send photos to: switlikyearbook@gmail.com. Please use the following ZOOM link to join: https://zoom.us/j/97594456943?pwd=TVRjK2g1T0VmandZTzY2QUthZGdzZz09 / Passcode: Wf4FkR
In addition, we have partnered with Fusaro's Pizza and Four Boys Ice Cream to offer pre-sale dinner and dessert for 2/12/21. Place your orders now until 3:00 PM on 2/10/21 for heart-shaped pizza from Fusaro's Pizza (81 Cassville Rd) and ice cream sundae kits from Four Boys Ice Cream (14 Leesville Rd.). Please place your order by using the linked Google Form; cash/check payment can be sent in to Switlik or by Venmo (@Switlik-PTN).
https://docs.google.com/forms/d/1wpNg2LlWDxcIuGjQcSCIaels0tq-rM6O5dhwQxh-gvg/viewform?edit_requested=true
https://docs.google.com/forms/d/1ahkzCPyY3m-KWZLOExTmlDXLNgw396jIQZpAB4ERgM4/viewform?edit_requested=true
Proceeds will directly benefit all students of Switlik School. Thank you for your support!!
Upcoming Events:
February 15th: School Closed - President's Day
March 3rd: Picture Day Re-Takes
Warmly,
Kathleen McKiernan
Principal