Return to Headlines
"Community does not necessarily mean living face-to-face with others; rather, it means never losing the awareness that we are connected to each other."
- Parker Palmer
Dear Switlik Families,

I want to thank all of our teachers, students, and parents for all your hard work and teamwork during these last few weeks… It has made this unique experience easier with your collaboration and support!

It's finally Spring! The nights seem longer, the flowers are beginning to bloom, the grass is growing, and the warm weather is starting to linger. I hope this allows you the opportunity to enjoy some outside time and sunshine with your families. We will not be posting assignments during Spring Break and we hope all of our families and staff takes some time to rest and recharge. After that, we will have to take things week by week. If schools remain closed as of April 20 when Spring Break is over, we will continue along the same path as Phase II of our Remote Learning Plans. Your child's teacher remains available for questions and support: Teachers are available for emails, lessons, and Google Hangouts; the best way to reach staff is through email. It is important to keep in touch with your child's teacher. We encourage you to email your child's teacher to let them know that you are safe and are currently working on the assigned lessons. They also welcome any questions and concerns that you may have. Continue to turn in all assignments on time to your child's teacher.

Report Cards: Report cards for the second marking period were posted on the portal April 2, 2020. Please be sure to log on to see your child's progress.

Kindergarten Registration - Postponed Until Further Notice - Use ONLINE Pre-Registration NOW
PLEASE NOTE: During the time schools are closed for COVID-19, it is VERY IMPORTANT that parents ACT NOW to use the ONLINE PRE-REGISTRATION form to get your information into our system. Please click here for all information pertaining to Kindergarten registration to enroll your child in the 2020-2021 school year.

Classroom Placements for 2020-2021: At this time of year, many parents call or write to the school regarding their child's class placement for next year. Class placement is a complex process that involves the input of many educational professionals and considers many factors. The ultimate goal of the placement process is to find the best possible match between what is best for the student and what the strengths of each teacher are. I realize and appreciate your concern, but I will not honor parent requests for particular teachers. I do, however value your input and individual concerns for your child. I will accept one non-request. I will consider any concern or input that you have to offer, if you provide your concern via e-mail to me at kmckiernan@jacksonsd.org before May 4th. In conclusion, your input as a parent will be considered if you send it to me in writing, before Monday, May 4, 2020. This will allow the educational professionals sufficient time to find the most appropriate match for your child.

NJSLA (State Standardized Testing): Please note that the Elementary State Standardized Testing, including the NJSLA Math, Literacy, and Science assessments have been cancelled for the 2019-2020 school year.

Important Food Service Notices During COVID-19 Closure: Please click on this link to access all information regarding food services during this time.
Activities to Look For On Switlik Website:
Daily Announcements with Mrs. DeBenedetto & Guests
Positive Thoughts from Mrs. DeBenedetto: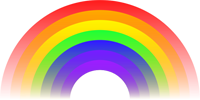 These are unprecedented times and uncharted waters and they will not last forever.
Families, you are doing an amazing job!
Take a moment and take a breath. Look around. See the good. Be the good. Be grateful for the little things. You have a gift. It's today. Let's live it and get through this together stronger than ever

Mondays - Mindfulness with Mrs. Pearsall: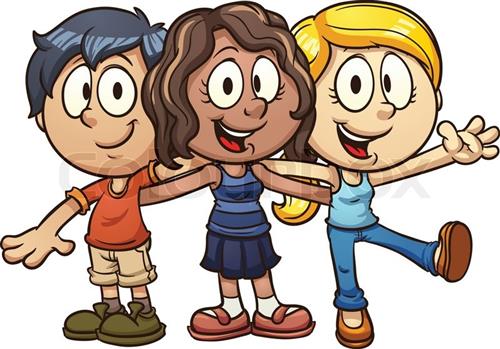 We are pleased to announce the return of Mindful Monday. Routine and consistency are very effective in bringing a sense of calm to our lives. Please join us on Monday's for a moment of mindfulness with Mrs. Pearsall. She will help us center ourselves and set the tone for a positive week.
Tuesdays -Story Time with Ms. Palme: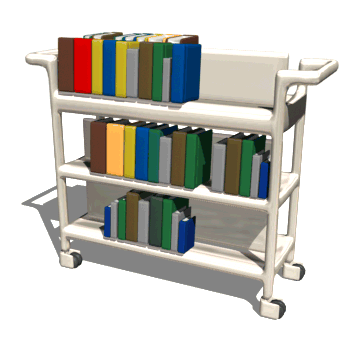 Ms. Palmé loves to read to her students in the Switlik library, and she is now bringing her books into your living room! Join us every Tuesday for "Switlik Story Time". Visit her class page and check out the tab on the left for each week's awesome book. You can also subscribe to her Google Classroom and get it sent straight to your inbox on Tuesday morning!

Voluntary Community Service for Switlik Bucket Fillers:
Switlik Cares Artwork:

Switlik School is partnering with Applewood Estates, an Independent/Assisted Living Facility in Freehold which is owned by Centrastate Hospital! They are in need of artwork such as posters, cards, signs or letters to share with their 300-350 residents that are under their care right now.
We are asking for our AMAZING and BUCKET FILLING students of Switlik School to create a BRIGHTLY colored sign, poster or card and then to upload it and email it to us at SwitlikCares08527@gmail.com We will organize the emails and then forward them on to Applewood Estates on behalf of our Switlik School Students!

*Please do not include a picture of your child in the upload.

We are asking for the artwork to be sent to us at the email above by Friday, April 17th, so this gives you plenty of time to do it over Spring Break as a Family Activity! This is a great way to help fill some buckets for people who really need their spirits boosted during this time!
THANK YOU! Ms. Temple & Ms. Martinez Darling

Switlik Cares - Hospital Cards & Letters:

Sometimes, a simple gesture is all someone needs to lift their spirits and give them hope. These acts of kindness are especially helpful to those on the front lines.

We are encouraging our students and staff to make hand-made cards, pictures, or letters to show their appreciation for everything our local hospital staff do on a daily basis, and for the sacrifices they make to care for the sick and those in need. Remember, the staff is not just doctors and nurses, but also receptionists, housekeeping, dietary, patient care assistants, etc.

A little act of kindness goes a long way! Please take a photo or scan the card, picture or letter and send it to Ms. Palmé at hospitalcards@gmail.com Due date: Friday April 17th. If you have any question contact Ms. Palmé at lpalme@jacksonsd.org
Enjoy your Spring Break!
Be Safe, Be Well.

Warmly,
Kathleen McKiernan