Welcome to 6th Grade Science!
Remote Learning




*Please refer to this page on any information pertaining to remote learning*

All assignments going forward will be counted for the 4th Marking Period. Grades have been posted for the 3rd Marking Period and any late assignments will no longer be accepted.

The following message pertains to any missing work, please contact me with any questions or concerns: Any missing work from remote learning needs to be turned in to your teacher by Tuesday, April 21st (right after Spring Break), Any work that is turned in will be given "passing" credit. Any work not turned in or is still missing will have a negative impact on your 3rd marking period grade. If any student is dealing with a difficult time that has impacted their work being done, you need to reach out directly to your teacher.

All assignments will be posted in Google Classroom on a regular basis. The links to each Google Classroom will be posted under the Remote Learning Tab.

Sunday, the schedule for the upcoming week will be posted. Each day a new assignment will be posted in Google Cassroom unless stated otherwise.

There is also a Remote Learning Tab that has been created. ALl links to each assignment will be found under that tab starting Monday, March 30, 2020.

If you have any questions please do not hesitate to contact me. My email is: dsalerno@jacksonsd.org

Schedule for the Week of May 26, 2020

Monday: Memorial Day

Tuesday: Edpuzzle States of Matter

Wednesday: States of Matter Webquest

Thursday: States of Matter Webquest

Friday: Google Hangout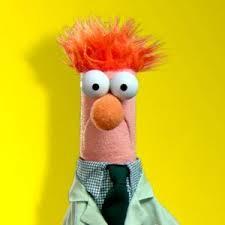 Phone: 732-833-4610
Email:
Degrees and Certifications:
Mr.

Salerno

My name is Mr. Salerno and I teach 6th Grade Science here at Goetz. I am looking forward to another fantastic year and I cannot wait to get to know each and every one of you.
Announcements
Class Supply List

3 Ring Binder
Loose Leaf Paper
3 Dividers
Folder (That fits into the binder)
Pens (Blue/Black) & Pencils
Highlighters (Any color you prefer)

Extra Help

After school help will be offered Monday-Thursdays from 2:30PM-3:00PM. If you would like to stay after please let me know in advance.