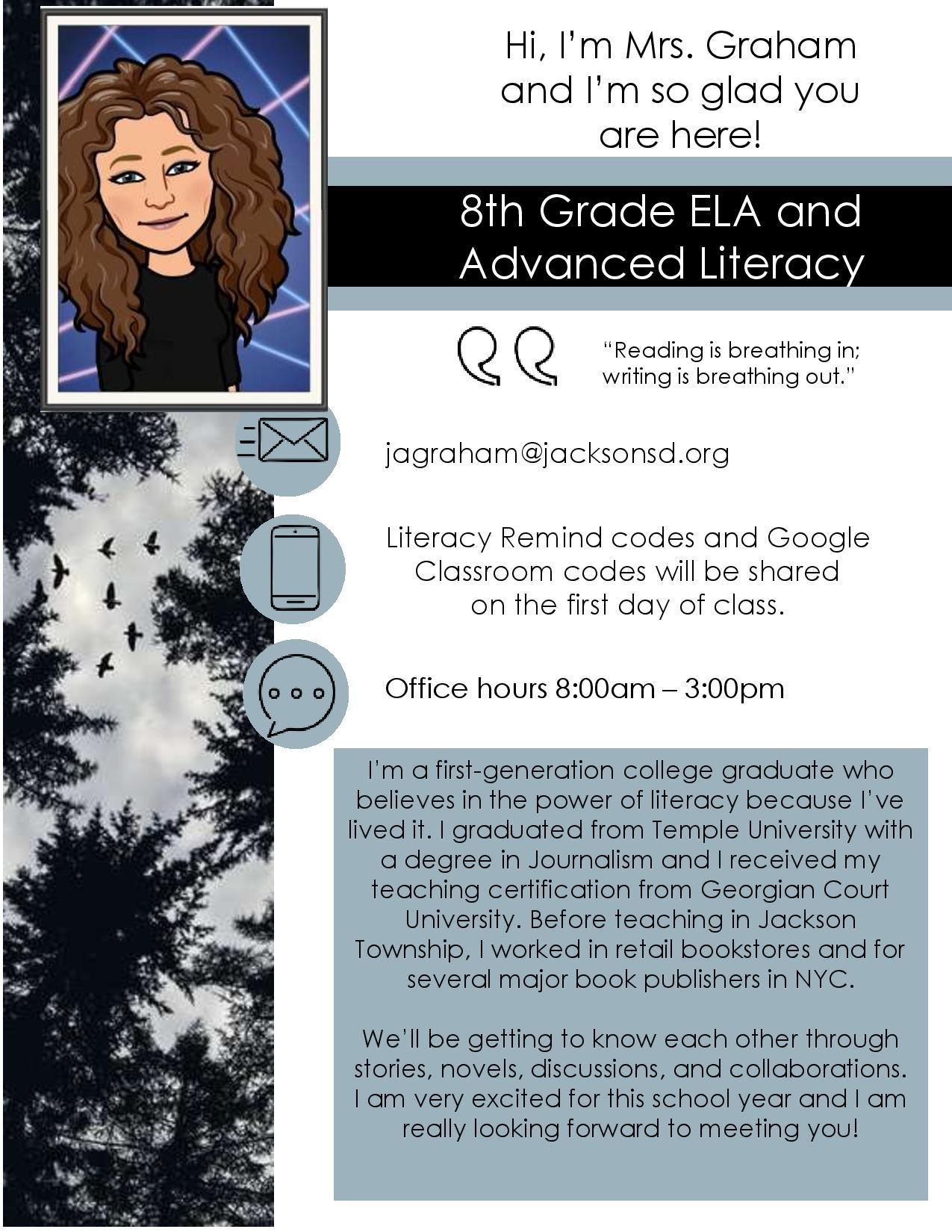 Phone:
Email:
Degrees and Certifications:
Welcome to 8th Grade Literacy!

Welcome to the 2022-23 school year! We are going to have a fantastic time together.
Supply List:

fully charged Chromebook
pens/pencils
composition book (this stays in school)
3-subject notebook (this will travel with you between home and school)
sturdy folder and small supply of looseleaf paper
Post-It notes (3x3)
Glue stick
OPTIONAL: colored markers, pencils, and pens

Supplies are due by Monday, September 12! See me with any questions or concerns.