Welcome to 6th Grade Science!
First, let me start off by welcoming you to Goetz Middle School. I know for many of you, this will be your first interaction with science. I am looking forward to being your science teacher and I know by the end of the semester you will have a new outlook on science. During the next few months, everything you will need for this class will be found on this page. Here you will find homework assignments, test preparation materials, and even at times games that will help you prepare for certain activities. I hope you will find this page helpful and I look forward to meeting each and every one of you. Enjoy your last few days of summer!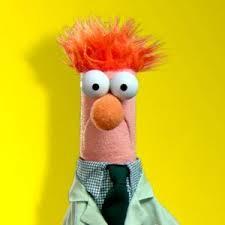 Phone: 732-833-4610
Email:
Degrees and Certifications:
Mr.

Salerno

My name is Mr. Salerno and I teach 6th Grade Science here at Goetz. I am looking forward to another fantastic year and I cannot wait to get to know each and every one of you.
Announcements
Class Supply List

3 Ring Binder
Loose Leaf Paper
3 Dividers
Folder (That fits into the binder)
Pens (Blue/Black) & Pencils
Highlighters (Any color you prefer)

Extra Help

After school help will be offered Monday-Thursdays from 2:30PM-3:00PM. If you would like to stay after please let me know in advance.