PRACTICE WEBSITES:

There are many websites to learn Spanish but these ones have activities that match our curriculum. Feel free to review last year's topics.

Identify objects: http://www.purposegames.com/game/78e176cfd5

Chapter Verbs: https://www.studystack.com/flashcard-1909364

Food:

Items: http://www.purposegames.com/game/39f80c895b or http://www.purposegames.com/game/avancemos-31-comida-game

Chapter Verbs: https://www.studystack.com/flashcard-307639

Conjugation Practice:

Verb Conjugation: Verb conjugation is very important in Spanish and requires memorization of pronouns and verb charts. We are learning to conjugate in the present tense. Everyone should have a copy of the Regular Verbs' Chart in their notebook but it is also available in the Student Resources section. Remember, that Irregular Verbs don't necessarily follow the chart so eventually they have to be memorized.

Pronoun Practice: 1- http://www.quia.com/jg/316405.html (choose "list of terms" to view vocabulary or games to practice)

2- http://www.sporcle.com/games/bquarnstrom/subject-pronouns-in-spanish (identify which pronoun to use for each subject provided)

Conjugation Practice:1. http://www.sporcle.com/games/senorguapo/spanish-verb-conjugation---present-tense

2. http://www.spaleon.com/pres.php?ids=3,6,9,11,18,24,53,42,46,50

Community:

Identify places in the community: http://www.purposegames.com/game/b1313a9472
All Categories
Unassigned
Select Month
January
February
March
April
May
June
July
August
September
October
November
December
Select Year
2020
2021
2022
2023
Filter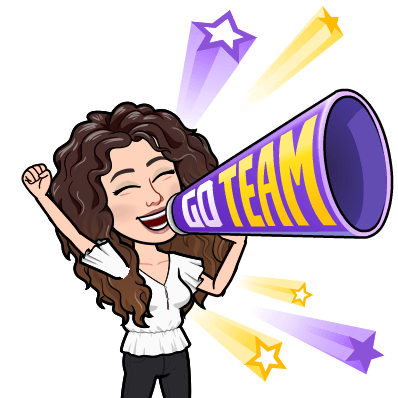 Phone:
Email:
Degrees and Certifications:
about Sra. Farrell

¡Hola! My name is Odette Farrell and I am originally from Puerto Rico. I believe that a second language is paramount for success in this day and age. I teach my students to understand the logic of the language so even if they are short on vocabulary, they can figure out quite a bit. My classes are infused with computer activities so students will become quite proficient with technology too. I created a website for each class with many resources to practice vocabulary as well as Google Classroom pages where I will post assignments.

Learning Spanish can be a lot of fun!